Celeb Love
That Lasts
The only thing more common than tans, palm trees and plastic surgery in Hollywood, seems to be celebrity hook-ups gone wrong. From Brad and Jen to Tom and Nicole to Cameron and Justin, La La Land is littered with the remains of failed relationships. But there are some exceptions to the rule.
(page 6 of 10)
Kevin Bacon and Kyra Sedgwick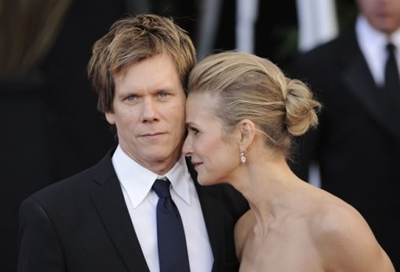 Married since 1988 (1988 must've been a good year for celebrity love!)
Why this celebrity couple lasts:
Married in 1988, Kevin Bacon and Kyra Sedgwick make up a united front. They put family first, and Sedgwick has stated in interviews how hard it is to be away from her loved ones while filming. Both parties make it a point to support each other in everything they do, and are genuinely concerned and emotionally affected by each other's successes and failures. They seem very pragmatic about marriage, and know that remaining together for as long as they have not only takes passion and commitment, but hard work and willingness to compromise.
Next: Model meets musician