Celeb Love
That Lasts
The only thing more common than tans, palm trees and plastic surgery in Hollywood, seems to be celebrity hook-ups gone wrong. From Brad and Jen to Tom and Nicole to Cameron and Justin, La La Land is littered with the remains of failed relationships. But there are some exceptions to the rule.
(page 5 of 10)
Johnny Depp and Vanessa Paradis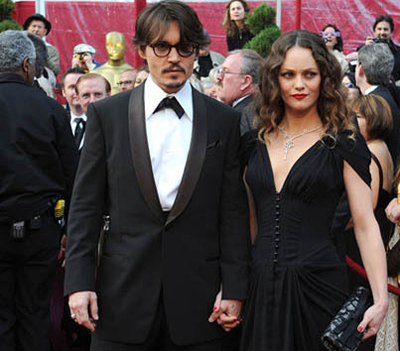 Together since 1998
Why it works for this Hollywood couple:
Johnny Depp has stated that he was smitten with Vanessa Paradis the moment he laid eyes on her. After a string of high-profile girlfriends (Winona Ryder, Kate Moss) Depp gave in to his passion for Paradis and the two have been together since 1998. They are another couple that works hard to stay out of the public eye. They live in France, where paparazzi laws are much stricter than they are in the U.S. Paradis also has a lot going on in her career, including being an accomplished actress, singer and model. Though the two have never acted together, the movie that will bring them together on screen will be My American Dream, to be directed by Lasse Hallstrom. It will be about the French feminist philosopher Simone de Beauvoir (Paradis) and her American lover Nelson Algren (Depp). The two manage to make being in love look effortless, and seem to keep their relationship strong by maintaining a healthy distance from the microscope Depp's previous pairings had been under.
Next: Pragmatic passion
More From SheKnows Explorer