Celeb Love
That Lasts
The only thing more common than tans, palm trees and plastic surgery in Hollywood, seems to be celebrity hook-ups gone wrong. From Brad and Jen to Tom and Nicole to Cameron and Justin, La La Land is littered with the remains of failed relationships. But there are some exceptions to the rule.
(page 4 of 10)
Annette Bening and Warren Beatty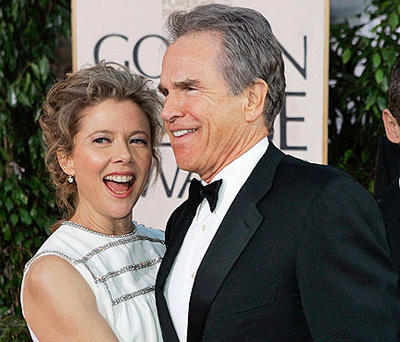 Together since 1991
Why this celebrity couple lasts:
The pair met when Beatty cast Bening in his 1991 movie Bugsy. Up until that point, Beatty (21 years Bening's senior) was known as one of the biggest womanizers in the business, thought to bed just about every actress he worked with, including Madonna. But there was something about Bening that got under his skin and the two were married in since 1992. Maybe it's the fact that she's an accomplished actress in her own right, or maybe it's the fact she always appears completely cool in the face of any pressure that comes her way, but her unassuming confidence must have played a role in their lasting love. Often, it's the ones that play it coolest that end up with the guy.
Next: A French affair