Celeb Love
That Lasts
The only thing more common than tans, palm trees and plastic surgery in Hollywood, seems to be celebrity hook-ups gone wrong. From Brad and Jen to Tom and Nicole to Cameron and Justin, La La Land is littered with the remains of failed relationships. But there are some exceptions to the rule.
(page 3 of 10)
Goldie Hawn and Kurt Russell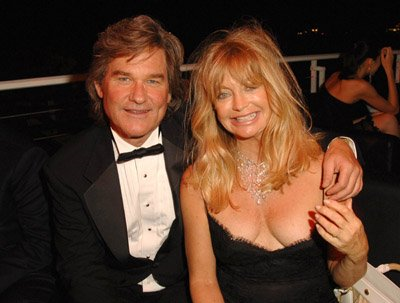 Together since 1988
Why it works for this celeb couple:
Hawn and Russell started dating on the set of Swing Shift, but had met on previous movie shoots. There is a casual comfort and easy chemistry in their relationship, perhaps stemming from the fact they never officially married. Hawn has often stated on various occasions that it's not the ceremony that's important, but the fact that when you know you're with the person you're meant to be with, it just feels right. Despite the fact that daughter Kate (from previous marriage to Bill Hudson, though she refers to Russell as her father) is frequent tabloid fodder, Hawn and Russell have managed to lead a fairly down-to-earth existence.
Next: The ultimate bachelor, tamed