Date Smart
Dating should be fun. But it should also be safe. Sadly, there have been many cases in recent years involving women who are harmed or even murdered by men they go out with. Whether you're a dating pro or just got back in the game, take these precautions to protect yourself.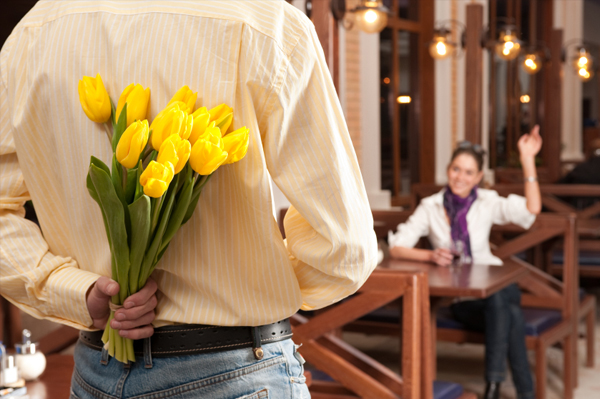 Keep your friends in the loop
"Tell a friend or family member where you are going, when you will return, and how to reach you," says Dr. Marla W. Deibler, director and clinical psychologist for the Center for Emotional Health of Greater Philadelphia. If plans change, text your friend the new details of where you'll be.
Use your own transportation
Either take your own car, or if you plan on drinking, take public transportation or a taxi so you don't have to rely on your date to get home, Dr. Deibler says. Also, that way he won't know your address.
Meet in public
Dr. Deibler recommends meeting your date in public. Not only will this decrease your chances of being put in an unsafe situation, but other people may also remember you being in that location, should something happen to you.
Don't leave your food or drink unattended
GHB (gamma hydroxybutyrate) and Rohypnol are odorless, colorless date rape drugs that can make you disoriented or unconscious. Worse, these effects are exacerbated when alcohol is involved. So, don't accept a drink from your date unless you open it yourself or watch it being prepared, Dr. Deibler advises.
Bring extra money
Even if he's paying for dinner, carry some cash for cab fare if the date goes south.
Don't give out your personal info
"Guard your personal contact information on any dating or social networking site," Dr. Deibler says. "If using an online dating website, you can choose to have the individual respond to the site, rather than your email address, or you can set up an email address specifically for this purpose.'
Use the buddy system
Go out with at least one other girlfriend, especially if you are headed to a place where you don't know anyone else. That way, you can help keep each other in check if one of you starts getting doe-eyed over some dude feeding you liquor or trying to get you to go home with him.
have a plan if the buddy system fails
If said friend winds up disappearing from the party or the bar, have another way of getting home, Dr. Deibler says. Try calling or texting your friend to find out where she went, who she's with and how she plans to get home.
"If you cannot drive, call a friend you know well or a taxi," she said. "Let someone else know what has happened, how you will be getting home and all that you know about where your friend has gone and with whom."
Remember that Mace still exists
A lot of women think it's over-the-top, but tucking some pepper spray or Mace in your purse when you go on a first date can help if he gets too grabby or tries to attack you.
Don't lie
This tip may seem to go against keeping your vital statistics private, but misrepresenting yourself over email or on a dating site might anger your date. "It is ill-advised to share photos or other information that is untruthful, as discovering such misrepresentation can lead to angry feelings and perhaps aggressive behavior," Dr. Deibler says.
Find more Dating Dos & Don'ts
Top 10 ways to pick up a guy
What not to say on a first date
Men to avoid: 7 non-negotiable types of guys