The Lubricant Decoder
Let's be candid for a second... People use lube. They might not talk about it, but -- let's face it -- sometimes lubes are necessary, and sometimes they just add more fun to sex. Whether you're using a sexual lubricant to quell discomfort or to add some spice to your sex sessions, here's how to find the perfect lube for you.
(page 2 of 2)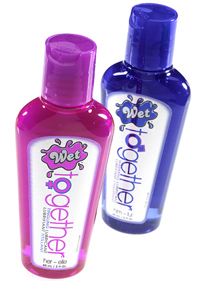 What the packaging says: 'Become one... together'
What we thought: This is going to be an adventure. And, we were right. He uses one, and you use the other. When you put them together, supposedly an explosion happens. Although no such thing occurred, the experience wasn't bad at all. Mixing chemicals can be intimidating though, so maybe psychological issues might've been at play.
Overall lube rating: B-

---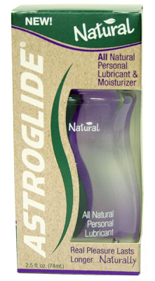 What the packaging says: 'Real pleasure lasts longer... naturally' 
What we thought: We're not sure what that package slogan means. All we know is that this product is an all-natural personal lubricant. Regardless of the plain packaging with lack of immense sexual detail, we were pleasantly surprised. (Come to think of it, we kind of like that the packaging wasn't overly cheesy like the others. Makes it a little less embarrassing to buy.)
Overall lube rating: A-

---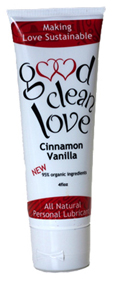 What the packaging says: 'Making love sustainable'
What we thought: Although this organic personal lubricant felt pretty good, we weren't pleased by its scent. Cinnamon vanilla is just not something you want to smell during lovemaking. The company also makes a lavender rose -- but we'd probably come to the same conclusion with that one. Perhaps the brand's Almost Naked flavor would be best -- we're guessing that's the unscented one? We'll know for next time.
Overall lube rating: C

---
More SEXy stuff on SheKnows
6 steps to a sexy massage
Embarrassing sex stories
Sex workout: Easy ways to get in shape during sex