Picking Your Wedding Dress
Shopping for a wedding dress can be overwhelming. That's why we've created a bride-friendly glossary to give you a little background info on wedding dress shapes and how to make sure your gown fits like a glove on your big day.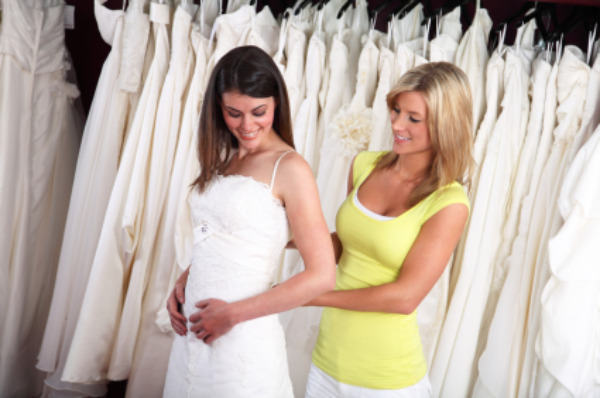 A-Line
What it is: Flares out gently from the shoulder creating a subtle A shape

Looks best on: Almost anyone

Not so good on: Some A-lines have a very fitted top, which will not be comfortable for every body type -- especially those with bigger busts.
---
Ball gown
What it is: Fitted bodice with a full, bell-shaped, floor-length skirt. Usually reserved for more formal weddings.

Looks best on: Tall brides and brides who are heavier on bottom than on top
Not so good on: Shorter brides can get overwhelmed by the full skirt. If you're a shorter bride and you have your heart set on a ball gown, make sure to get it altered to fit you.
---
Ballerina
What it is: Fitted bodice, full, bell-shaped skirt that hits mid calf -- a less formal style
Looks best on: Shorter women with stellar calves and women with broad shoulders. The full skirt will work to balance your upper and lower body for a propotional appearance.

Not so good on: If you have thick ankles or calves, avoid this style. Taller brides might also find this style to fit them awkwardly.
---
Empire
What it is: The empire waistline starts just below the bust and the rest of the dress drops straight down. The dress is not overly full.

Looks best on: Short-waisted women, tall thin women, heavy-set women with apple shapes -- it will create a slimming affect.
Not so good on: Women who are fall somewhere in middle -- neither thin nor heavy -- may wind up looking pregnant or pudgy in this dress style.
---
Mermaid
What it is: Modern, sleek style hugs your body to the hips, then flares out at the knee
Looks best on: Tall women and shapely, curvy women with hourglass or petite figures

Not so good on: If there are any parts of your figure that you like to minimize, this is not the dress for you. If your ceremony requires kneeling, this dress may not work for you either.
---
Princess
What it is: Not as close-fitting than a mermaid or sheath, the bodice has vertical panels of fabric and then the skirt flares out gently -- an elegant style
Looks best on: Almost everyone

Not so good on: It's a classic, feminine look that may not suit everyone's taste.
---
Sheath
What it is: Modern, sleek and simple style that hugs all your curves.

Looks best on: Very tall or very petite brides or brides with an hour glass figure

Not so good on: Short-waisted brides, full-figured brides, brides that are heavier on top than on bottom.
---
Slip
What it is: An elegant style, usually made of satin that clings to your body --think old-school Hollywood glamour.
Looks best on: Thinner women with small chests
Not so good on: Curvy women (like hourglass shapes) -- it will drown your curves and make them look awkward where a dress in the mermaid-style gown will bring the best out in your curves.
---
Bustle
What it is: Not a dress shape, but a helpfuk term to know. A dress with a bustle allows you to gather up some of the excess material or train at the back of the dress after the ceremony. This is great for dancing and celebrating at your reception.
---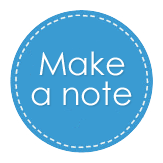 These terms are just to give you a head start on your wedding dress shopping. If you love a dress, try it on. A dress you love will always look 20 times better on you than a dress you think you're supposed to love! So while it's important to consider your body type, it's even more important to choose a dress you love over a dress you're told to love.
Read more wedding dress terms to help you find the dress for you>>
---
More wedding tips
Wedding Dresses Fitting of Your Personal Style
Wedding Shoes to Fit the Dress
Do the Right Thing: Wedding Hairstyles