Leo From New York
Leo
Born: 1981
Hometown: Brooklyn, New York
Occupation: Program coordinator at a non-profit
Relationship status: Single

(page 2 of 4)
Q&A with Leo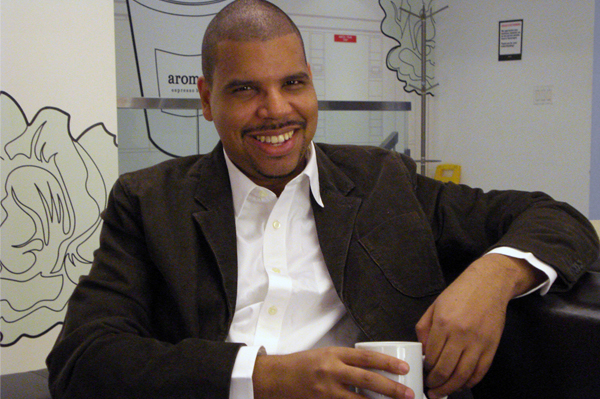 What's your ideal first date?
Sharing drinks looking over the New York skyline. I'm very casual. My first date, I would love to learn all about the girl in a really nice setting. I feel fancy dinners and really expensive outings take a lot of fun out of a potential first date -- too many expectations.

What qualities do you look for in a woman?
Personality. I love a woman who has "spunk." You can't be boring. I turn down boring women; I don't care how cute you are. She also has to be able to have her own life, interests and thoughts. I like having conversations or learning something new. She has to have an open mind in the true sense of the word -- liking more than one genre of music, enjoy watching a sport, is creative.

How do you think the constant influx of dating guides and movies has influenced "the scene"?
It has hurt the scene. Women, more than men, feed into this bull. Take a look at the differences in the guides between men and women. Guides for men are about how to get a woman's attraction; guides for women are how men think, how to find the right man, and why we're dogs. Sex in the City has done more harm than good.

OK, so we all know the fairy tale of meeting someone, instant attraction, and living happily ever after. But have you discovered things are way hotter if you actually hate them a little bit?
I've found myself having to deal with more pains in the asses if I hate them a little bit. There's nothing wrong about disagreeing, or having different tastes. But if I hate something about you, as in absolutely dislike something to my very core, I'm gone! I cannot put up with that.

What advice do you want to give your exes? Aside from, like, to die.
Get your stuff together. Stop acting so damn crazy! All of my exes are certifiable (I do not kid); they are indecisive and did not know what they wanted, to the point it drove them insane. They would second-guess and think and over-analyze ever little thing I did or said. Stop it. Go see a shrink, work your issues out, but don't bring them with you into a relationship.

Why do you think the beautiful and successful are so darn foolish when it comes to dating?
I think the beautiful get what they want. They are allowed to do just that. If you want a mansion with 18 bathrooms and can afford it, it's not a foolish thing at all, even if you're the only person moving in. You just have to know what you're getting into.

What's the worst dating advice you've ever given? Or gotten?
I don't give out bad dating advice, and we men, we really don't get any dating advice either so... if I had to choose, it would be the "just go up and grind against her" advice men love to give other men at clubs. Unless you're super-great looking, it rarely works.
Up next: See more pics of Leo