A Fairy Tale Ending
Tabloid magazines have destroyed the myth of the happily ever after in Hollywood. Week after week, we are bombarded with stories about even the happiest-seeming of celebrity couples on the verge of a break-up. And while some of the gossip proves true, we still can't help but wish for a happy ending for a few of Hollywood's former golden couples. Here are a few of the celebrity couples of yesterday who we still miss today!
(page 2 of 3)
Jennifer Aniston & Vince Vaughn
Confession: We never really understood the Jennifer Aniston and Brad Pitt coupling. It was like the quirky drama major girl falling in love with the college football star. Sure, it was inspiring to quirky girls everywhere, letting them believe that they too could nab the guy of their dreams, but we knew better.
After Brad left, Jennifer seemed doomed to making teary magazine confessions for the rest of her life, until Vince Vaughn rode in, like a knight in shining armor, rescuing her and giving tabloids another story to talk about other than her rivalry with Angelina. Vince is cool, funny, and just a little bit crazy: exactly what a quirky drama major would need. But, alas, after a year of dating, the two unexpectedly split. Here's hoping the two former lovebirds come to their senses (or, at the very least, here's hoping that Jennifer Aniston realizes that the only half-decent movie she ever made was with Vince.)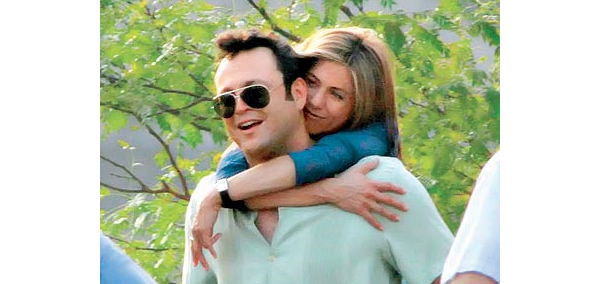 ---