Love Lessons
Break-ups are hard, especially if you are the dumpee and are left with questions.
(page 2 of 2)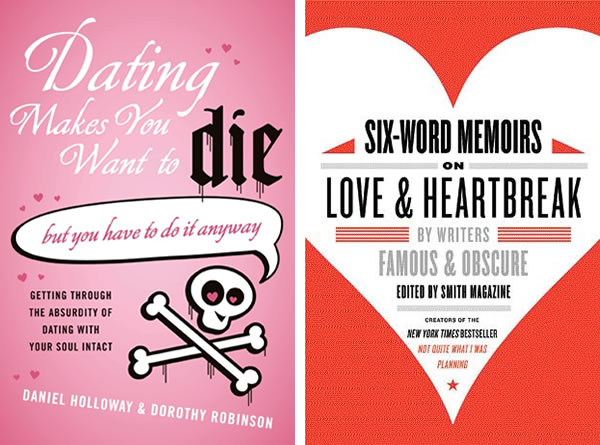 3. Dating Makes You Want to Die
by Daniel Holloway and Dorothy Robinson
After a break-up, everyone tells you to "get back out there," but what if just the thought of dating again makes you feel like cringing, or worse? In this snarky book, authors Holloway and Robinson feel your pain and provide a few tips on important topics like, how not to come across as totally crazy on a first date and what to do if you find yourself in a relationship again.
4. Six-Word Memoirs on Love and Heartbreak
edited by Larry Smith and Rachel Fershleiser

Entire relationships can be summarized in six sentences, or so is the premise of this collection of very short, life stories. From "If I get Chlamydia, blame MySpace" to "Inevitably, his obituary didn't mention me," this book will inspire you to memorialize your own break-up à la Hemingway (and then, hopefully, move on to your next love story.)
More break-up advice:
4 Ways to make "moving on" fun
Breaking up: Ways to cut your losses and move on
Starting over: Dating after divorce or widowhood