Dealing With Frenemies
You likely have seen the Sex and the City episode on the very topic or the movie Mean Girls starring Lindsay Lohan. If so, you know exactly what a frenemy is.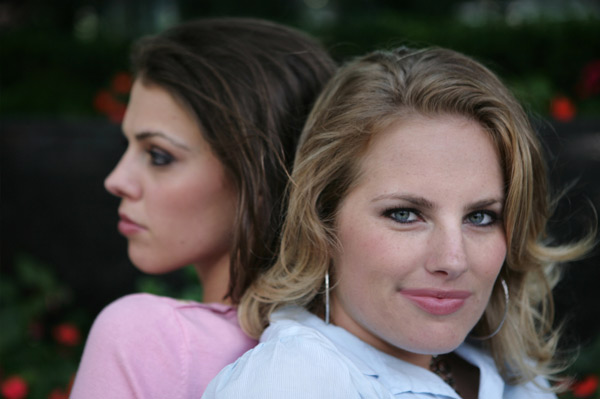 And in case you don't know the term "frenemy" is mainly friend-plus-enemy in one. They're these females who pose as friends, but in reality, have ill intentions. These supposed "friends" like to know about you and what's going on in your life so they can use it against you, copy you and take the credit, or celebrate your faults and mishaps. Need further frenemy assistance?
How to spot a frenemy
Some of them are hard to spot. After all, they are as manipulative as you can imagine. They like to weasel into your life, hang out with you and talk to you, then think ill thoughts along the way.
You know you have a frenemy on your hands when you have a buddy you just can't seem to trust. Either that woman has crossed you once before or fear that she will. If you have doubts, odds are you're friendly with an enemy. A part of you knows that telling this woman juicy secrets about yourself can lead to mockery or the spreading of said secrets.

And don't be fooled if she may actually seem concerned for you. She may just be rounding up fodder to use to her advantage to make you look bad. Frenemies are not sincere, and hopefully you'll be able to separate your genuine buddies from the rest.
You have to trust your instincts. Would you be afraid to tell true friends private facts about your life? Probably not.
What to do when you have a frenemy
If you are positive a frenemy has made it into your friendship circle, you must be careful. Kicking this person out of your group or life might make matters worse. Since she's been a pal for quite some time now, she may be able to use what she knows about you thus far against you. Don't piss this person off - not only is she manipulative, she can be dangerous with the right kind of information.
Now that you know you have a frenemy, it's time to put a halt on all secret exchanges. Keep this frenemy close, sure, be friendly, say hello, shoot the breeze â€" but don't tell her any personal information that you wouldn't want unleashed to the world. Don't give her any ammo! The list of ammo includes things like gossip, personal struggles, financial woes, and pending decisions.
Don't tell her that you're planning on leaving your job, for instance, before you've told your employer. If she travels in your work circle, she may wreak havoc at work, tell your boss before you have a moment to, and you'll end up looking like the sinister one.
Keep all types of gossip to yourself as your frenemy might use this against you. She may tell fellow-friends (or frenemies) that you said this-and-that, and before you know it, they've kicked you out of the circle for spreading rumors.
How to avoid frenemies
Should you decide that you would rather take a chance at losing a frenemy from your life altogether, do it the right way. Phase her out. You can do this by enforcing dwindling phone calls, texts and e-mails. When you do talk to her, make no plans to hang out soon. Leave the conversation closed - in essence, don't ask questions or make statements that may require a follow-up. This should hopefully deter your frenemy from contacting you again, or at least not as often.
Soon enough, your frenemy will become nonexistent. She'll probably just find someone else to frenemize.