An IPod "I Do"
The American wedding is getting more and more expensive by the minute. Trends are moving toward personalization, which can also mean you are going to have to pay a higher price. Fortunately, there is one trend out there high on personalization, but low on price - using an iPod for your wedding music.
The music is the pulse of the wedding – it sets the pace and shows off the life and personality of the happy couple. While using an iPod for your wedding music might seem like the answer to your budget crisis, there a few things to consider before making the decision:

Pros


Big savings
With all the money you save on a DJ, you can buy a new sound system for your home.  Most brides and grooms already have at least one iPod between them, and if they don't, they can use a new iPod long after their special day.
Unique entertainment
You can
select wedding songs
that really mean something to you and your groom – whether it's your wedding dance or the song that ends the night – this is one more way to put a personal touch on your wedding.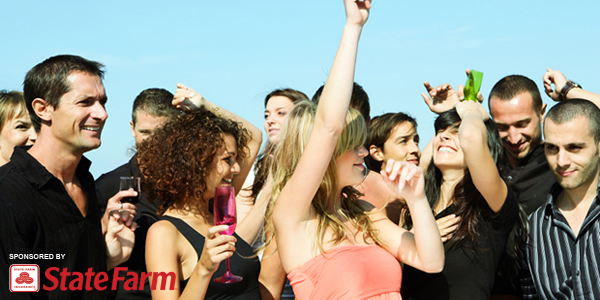 Complete Control
Let's face it: some wedding DJs are all about getting attention. From bad jokes to cliché songs, you want to avoid your friends and family cringing when the "Chicken Dance" or "Macarena" pours from the speakers. By creating the song list yourself, this won't be a worry (unless you want these songs played!)
Cons
Manning the iPod
You'll need to check with your venue about what kind of sound system they have and if they're going to charge you for using it.  For instance, you'll need to borrow their speakers or you'll have to provide your own. You will also need someone to man the iPod to make sure the right songs are playing at the right time.
No surprises
This might actually be a bad thing. You'll know what each and every song will be and when it'll be played. You won't have the chance for a surprising song to catch you off guard or for guests to make requests.
MC still needed
Even if you don't want a DJ, you still need a microphone and someone who will make announcements, such as alerting everyone to when the bride and groom will cut the cake or when the bouquet will be tossed.  DJs claim this is why an iPod will never put them out of business.