Questions From The E-Mailbag
Among the letters this week, I received a heartbreaker from a young man. Six months ago a fellow named Alex tried sex for the first time. He wrote that the experience -œwas a nightmare. I couldn't find her - well, you know - her hole. By the time I found it I'd already done my thing all over her legs.-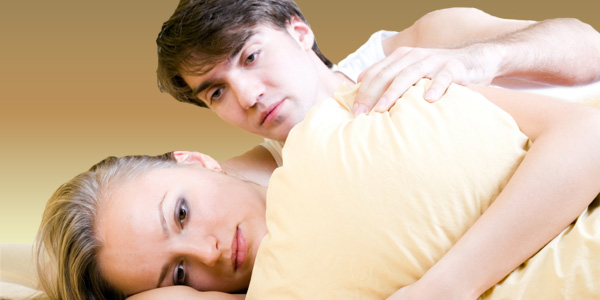 If that wasn't bad enough for Alex, his partner laughed at him.  "I haven't had sex since," Alex wrote.  "I don't want to.  At the same time, I know that I should try again."
Alex wanted some pointers.
First of all, Alex, recognize that you have a sex scar.  Just as there are physical ailments, skinned knees and paper cuts, there are sex scars.  Sex scars heal through awareness and treatment.
I don't usually do this but I'll share a little bit of my personal life here.  When I was a boy, my sisters used to hide out in my closet at night.  I would shut the lights off and get under my blankets, all snug.  At that very moment they would jump out of the closet.  SURPRISE!  They thought it was funny.  I was terrorized.
What does this have to do with Alex and his sex scar?  It's only recently that I have stopped checking the closets before going to sleep.  I would hate for Alex's scar to have that kind of longevity and authority.
What do I suggest?  Well, let me ask the question another way.  Have you ever studied a foreign language, Alex?  There's the school way, with a workbook and a grammar book and a dictionary and three or four years later you can barely hold a conversation, let alone conjugate irregular verbs.  Or there's the immersion technique.  Travel to the land where the language is spoken.  Observe your surroundings.  Listen to everyone.  Speak all the time.  Doesn't matter how many mistakes you make.  Doesn't matter how often you're corrected.  The only way to learn is through trial, effort and error.
Welcome to the land of sex learning.  How do you become a good lover?  First, keep your eyes open.  Observe.  Sex has a nonverbal communication all its own.  If your eyes are closed, you'll miss the signs.
Second, listen to the body, both yours and hers.  There are sexual verbs and adjectives.  We use all sorts of words to describe them – groans, shrieks, howls, whimpers.  My point is, if you're not listening, you're missing the clues.
Third, experiment.  Sex is not a puzzle.  You don't put pieces together to get a whole.  You don't connect dots.  Sex is more like a peanut butter and jelly sandwich.  You add on layers.  You make a mishmash.  Sometimes that mishmash is delicious.  Sometimes that mishmash gives you a bit of a stomachache.  So what?  Not every combination is a winner.
Fourth, patience.  What the rush?  Slow yourself down.  Enjoy the sights.  Smell the fragrances.  Taste the delicacies.  If you're in a rush, think of how much you're missing.
Finally, move on after failure.  Okay, so your first time didn't end in some kind of glorious rebirth.  That's not the worst thing.  If your first time is your best time, then what exactly do you have to look forward to for the rest of your sexually active life?
Alex, you wrote, "I know that I should try again." Good.  That's a building block.  The next time, Alex, get to know her body.  Spend some time down around the lower abdomen region.  Don't be afraid to touch and taste.   
The human body is a roadmap.  You have to spread it out, touch the material, and follow the lines with your finger from place to place.  The only way to learn the map is through a thorough examination.  That way, you learn the difference between potholes and pubic holes.