(page 2 of 2)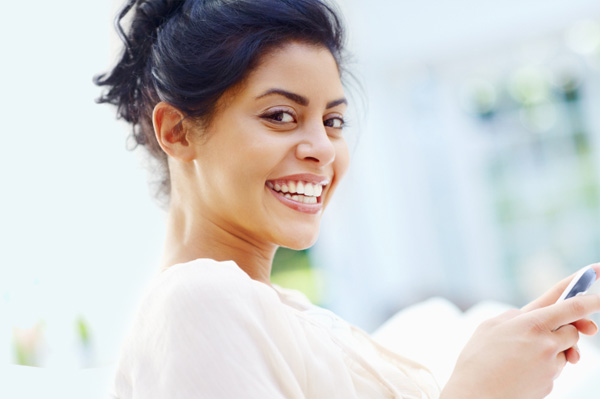 More flirty text inspirations
If you want more inspiration, Virgin Mobile might have you covered. A new site has been created called Let's Have Txt, which will teach you more about how to write those dirty messages that are so fun to send.
It's also a great place to go if you are apprehensive about sending those naughty text messages. You can go and choose a helpful professional that will work with you and teach you a thing or two about sending hot erotic messages -- the same kinds of messages you wish to send that special someone. Your lover will be shocked and satisfied when he finds that naughty girl he may not have seen in quite some time!
It will definitely set the scene for a hot night, whether you are doing it for a special occasion like Valentine's Day or just because you want to have a memorable evening any day of the week. (You can even send a sexy message thanking him for the night before... and of course, this might lead to an encore performance.)
Watch: The future of flirting
TechCrunch columnist Paul Carr describes how the internet affects the way we meet and date. He tells us of an interesting Virgin Airlines flight that involved a hot flight attendant, Twitter, and in-flight wireless.
More ways to heat up your relationship
Top 10 sex positions for mind-blowing orgasms
Spice up the next sleepover with your man
5 Phrases that will turn him on