Rekindling Old Flames
Old flames still smolder, especially when they're early love affairs -- which leave a particularly vivid mark in our minds. Reawakening such a romance can be an incendiary experience... intensely passionate and dangerous to trifle with.
(page 5 of 5)
Collateral damage
Lost-love reunions may linger in limbo -- or they may destroy marriages. "The true victims are the spouses who never saw it coming," Kalish says. Indeed, of the more than 1,600 lost-love reunions she studied during 2004 and 2005, some 62 percent involved extramarital affairs (as opposed to 30 percent in the years before).
Most spouses don't realize the risk when a partner announces that first e-mail from an old high-school friend, says Kalish, but if the friend is of the opposite sex, alarm bells should go off. Likewise, she says,I"if you're married, think long and hard before contacting that first love. Your life may be forever changed."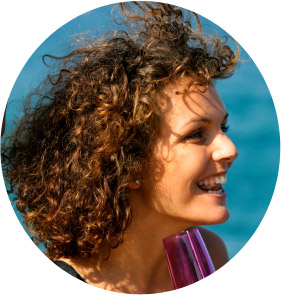 Benjamin L Stone should know. Almost ready to retire, the Florida attorney was enjoying life with his wife of 27 years, "a very smart, very attractive woman." A good friend had died of cancer, and out in California for the funeral, Stone's wife met her old flame, someone she'd dated from the time that she was 14 until the age of 17.
After the service, hanging out in Malibu -- "think of the tides, think sunset," says Stone -- it took them all of five minutes to reenter the "zone" and get reinvolved. "When she came back two days later, nothing was the same." She announced that she wanted an apartment of her own.
Stone eventually found them together -- in bed. Deeply in love with his wife, he told her to say good-bye to her lover and come home. "I thought we could fix this," he says.
But he was wrong. "The counselors we consulted said our marriage was excellent. We had been loyal, we were best friends, our sex was great," but neither they nor Stone had factored in the power of lost-and-found love. "It's as if she was hypnotized," says Stone. "They communicated constantly by e-mail, text message. She's a very intelligent woman, but when it comes to him, it's as if she's in a trance."
They are now divorced. His wife's lover remains married and has kept the affair a secret from his own wife. Emotionally hooked to her lover, Stone's wife now takes his calls and responds to all his e-mails in the privacy of her own apartment, without interference -- but at the periphery of his marriage and life.
Many say they want closure, but closure is a myth, says Kalish. "The old feelings come back. Married people who want to keep their marriages should understand this before they search for a lost love and get in over their heads. Once these relationships take off, they aren't fantasies, nostalgia or midlife crises. They are loves that were interrupted, and the urge to give them another chance is very strong."
Back to the future
For those free to pursue a lost-and-found love without hurting others, however, the rewards can be intense. TV host Donna Hanover, former wife of New York City mayor Rudy Giuliani, was recovering from a bitter public divorce when she heard from Ed Oster, her high-school sweetheart and college love. Oster had dumped her during her freshman year of college, but had come to regret his choice.
Their first day together after the passage of years was magical. "He was a little older but no less handsome or thrilling," Hanover wrote in her memoir. "In fact he still looked young to me -- an improved version of his former wonderful self, complete with new wisdom and compassion."
The two seized the opportunity, and like so many others, were transported by their rediscovered love. "I was seeing him through young eyes, and I liked how that made me feel. As quickly as you could say 'Hey la, hey la, my boyfriend's back,' we decided to take full advantage of a second chance together -- a veritable miracle in both of our lives."