Rekindling Old Flames
Old flames still smolder, especially when they're early love affairs -- which leave a particularly vivid mark in our minds. Reawakening such a romance can be an incendiary experience... intensely passionate and dangerous to trifle with.
(page 4 of 5)
A middle-aged desire to fulfill adolescent ideals and longings could be fed by the desire to find a satisfying ending to this story. It could also be a nostalgia for the glory days, or a special connection with our idealized selves, that makes a rekindled romance so tantalizing the second time around.
These explanations resonate with the ideas of Rutgers University anthropologist Helen Fisher, an expert in the evolutionary biology of human sexuality and romantic love. To explain why separation and other adversities can make the heart grow fonder, she has coined the term "frustration attraction," the idea that threats to the relationship can actually increase feelings of longing and ardor.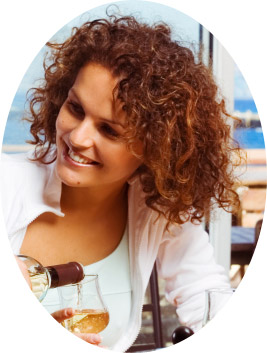 Passionate love stimulates dopamine-producing neurons, which generate the motivation to seek out the beloved. But if the lover is absent, those brain cells prolong their activities, Fisher hypothesizes in her book Why We Love. "As the adored one slips away, the very chemicals that contribute to feelings of romance grow even more potent, intensifying ardent passion and impelling us to try with all our strength to secure our reward, the departing loved one," she writes.
The dark side of rekindled love
In the beginning, Kalish had a joyous story to tell. Her study participants were largely single, divorced or widowed, and reuniting was cause for celebration. But today, with more people reconnecting online, the story has changed. Many who idly Google a former lover's name find themselves unexpectedly gripped by the first-love phenomenon -- with unwelcome consequences.
"V," from Florida, has been in a holding pattern for more than six years since she reconnected with her former high-school sweetheart, a married man.
"The second I laid eyes on him, I was in love," V recalls. Though she was shy, she invited him to the school's Sadie Hawkins dance. But she was just 16, and the feelings were too intense. "I wanted to tell him that I wasn't ready for where our relationship was headed, but I had no idea how to start a conversation like that. Instead, I broke it off."
He left the state to go to college, and both eventually married other people. "But I never stopped thinking of him or wondering where he was or how he was," she says now.
After her divorce, it didn't take long for her to post her contact information on Classmates.com and garner that predictable e-mail from her lost love. "The second I saw his message, my whole body went cold and then hot," says V.
His marriage was a happy one, but his relationship with V still took off. "We've grown closer over the years," V says. "The death of his son was a turning point for us. He opened up to me about his feelings and his sadness and we became really good friends. His wife is wildly unhappy about it, but he won't cut it off. Last year she went out of the country on a trip, and we came very close to seeing each other. But at the last minute, he backed out. 'I'm not that kind of person,' he said."
She thinks of her lost lover constantly, although the e-mails have stopped because his wife might find them. "I wait for his phone call, which comes about once a month," she says. "This is killing me because I know we'd be perfect together. At least I know he's hooked, too."