Find The Perfect Gift
Ahh, Valentine's Day. Love is in the air and it's time to celebrate the affection you feel for your main squeeze with a sentimental gift. Sure, you're excited to see what he got you, but let's address the real issue: How do you put a price on your love for him? Whether you've been dating your guy for a week or have been married 10 years, we've got the perfect gift to help you avoid that dreaded awkward gift giving moment.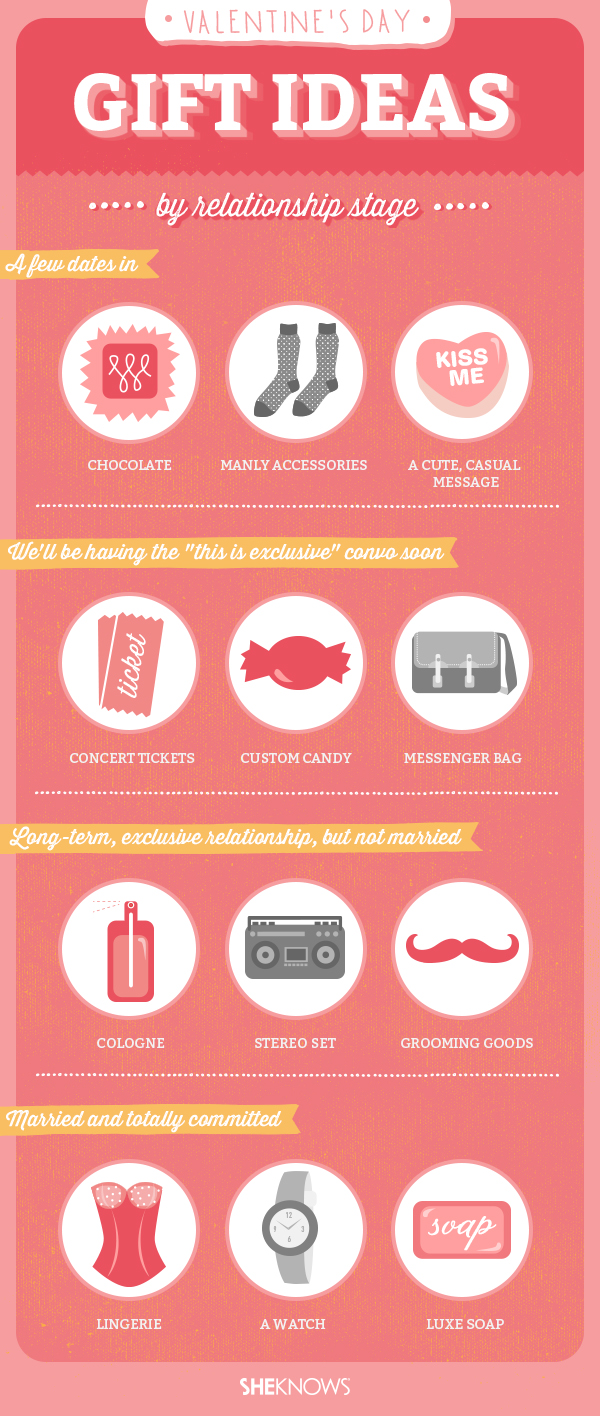 A few dates in
If you just started seeing the guy, you don't want to give it all away too soon. Alas, Valentine's Day always seems to fall when you just started dating a guy, so what's a gal to do? Keep things simple and avoid any awkwardness by steering clear of anything too sentimental or expensive.
We'll be having the "this is exclusive" convo soon
So you've nearly won him over, huh? Well done, girl! Now it's time to show your man that that exclusive talk you're about to have is worth it. Show him you care with a gift that lets him know you're totally the gal for him.
Long-term, exclusive relationship, but not married
Now that you've been together for quite some time, you're pretty in tune with your guy's tastes, right? Show him how much you've been listening by picking out the perfect token of your affection.
Married and totally committed
Now that you're an old married couple (OK, not really), the pressure of gift giving is a bit less intense. But just because you know you have him reeled in doesn't mean you should get lazy, ladies! Wow your guy with a gift that will impress.
More Valentine's Day ideas
Famous love quotes we love
Love yourself this Valentine's Day
How to romance him this Valentine's Day