Religion Is Not A Costume
Ever worry about coming on too strong with your religious views? Or concerned you aren't projecting enough of them? How do you find a balance? Here's how I found mine.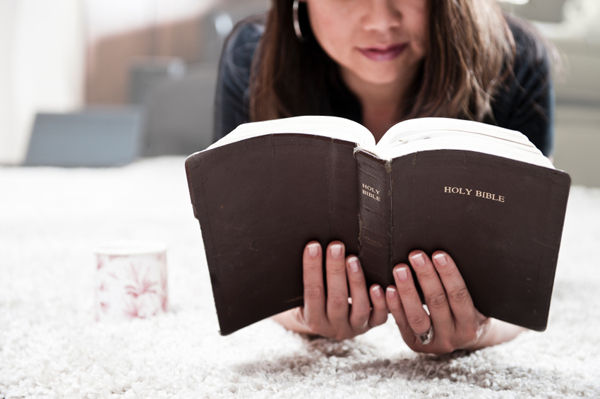 Religion is always a tricky subject. It can offend someone's senses as bad as cheap cologne, or it can suffocate you like being sandwiched in that awful middle seat on an airplane.
I initially struggled to find a balance with my religious walk, so I hardly considered how much or how little came across when it came to dating. And then when I started dating, it was as though I only cared about what potential "Mr. Right" perceived me as. I knew I loved God, and I knew the state of my spirituality, but I quickly got consumed with what would be most viewed as attractive.
Was I going to appeal to a guy by being more conservative, or being more relatable? Would I make the pool smaller by acting too strong, or attract the wrong types by not being strong enough in my views? I had many trial and error experiences before I found the balance.
Extreme example 1: Pretending to be Mother Teresa
"Who you are and what you believe should naturally gleam from within you"
Being a Christian, the type of guys you want are the ones that come from similar backgrounds and you likely have to pass the test of being accepted by their families. I found an ideal pick, but as with most girlfriends, I was most concerned with pleasing his mother. I would attend weekly prayer meetings, sit in the hallways of the church after service was over pretending to read my Bible, joined in as a deaconess, sang in choirs, and lest I forget: I even stopped wearing jewelry and changed my wardrobe. By doing this, not only did I think I would secure her approval, but I would attract his by possessing the "ideal wife material."
All the while, he was wilder than Van Wilder, and apparently was nowhere near thinking about marriage. And the mom? Well, she didn't like me because I was too dark skinned for him. So though this is an extreme situation, I want to say it didn't work out because I wasn't being genuine to myself, and I was acting to attract.
Extreme example 2: "Peter Griffin-ing" my religion
Family Guy is known for being offensive. And though Quagmire is notably vulgar, I think Peter is far more offensive. That being said, I use the term "Peter Griffin-ing" to describe how awkward and almost offensive I became.
I had started going out more, and work happy hours became commonplace. Several friends had found boyfriends at these things, so I was excited to dabble and mingle. I met a cute guy, and after discussing politics and culture, we started talking religion and in being shocked in finding out he was Jewish, I casually jabbed, "Oh, so you killed my Jesus?"
I can safely say I screwed that up all on my own. Even though he shrugged it off, I'm pretty sure never hearing from him again was the result of my pathetic attempt to seem cool.
What I figured out
Prior to finding the right aura I wanted to project, my religious views and their effect on my dating skills waxed and waned among extremes. Either I was parading my faith around as though I was wearing my ChristianMingle profile on my shirt, or masking it with blasphemous jokes. I consider it wearing a costume, because neither really expressed how I felt inside since I was just trying to charm someone else.
Regardless of your religion, it's something special and private to you. Being Christian, we say that we should spread the good news to all those we can, but that also doesn't mean you have to shove it down someone's throat. This also applies to dating. You don't have to wear a T-shirt saying "I'm classy" for people to know you are. In the same vein, you don't have to do that with your faith. Who you are and what you believe should naturally gleam from within you, and if you're asked or prompted from within to make mention of it, you will.
More love columns
My most vengeful act against my ex
When is it OK to go to dinner with a married man?
Uh-oh. My ex's girlfriend wants to be my friend