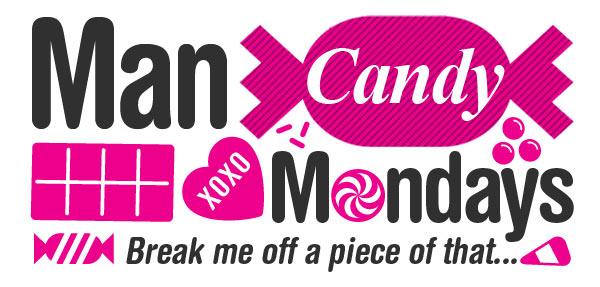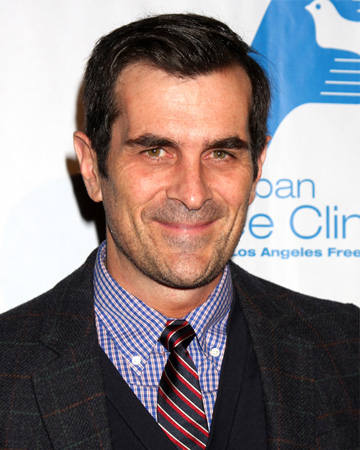 TV's hunkiest dad
Ty Burrell, also known as Modern Family dad Phil Dunphy, is one of the funniest men in prime time. If Michael, Dwight and Jim from The Office had a kid, it would be Phil. The fact that he's tall, dark (haired) and handsome makes him one of life's rare and thoroughly enjoyable treasures.
Why we love him
The man can make you laugh with a look, and not a very long one. Half of Phil's humor comes from the looks, stares and faces he makes. If a guy can crack you up in three seconds or less without saying a word, he's Man Candy gold.
Ty Burrell
Born: Aug. 22, 1967
Hometown: Grants Pass, Oregon
Height: 6 feet
Mr. Down-to-Earth
Though Modern Family is wildly popular (with approximately 13.2 million viewers a week), Ty Burrell splits his time between Los Angeles and Salt Lake City, Utah — partly because (as he told Men's Journal) he doesn't want his kids to think Hollywood is a normal place. In fact, on the day Men's Journal writer Jonah Weiner arrived, Burrell was scrubbing the toilet in his Utah home with a Brillo pad. It doesn't get much more dude next door than that.
Appreciates the finer things in life — like killer cocktails
It turns out that Burrell takes his cocktails very seriously, as evidenced by the fact that he reopened Salt Lake City watering hole Bar-X with his brother, Duncan.
The brothers' establishment serves artisan cocktails, and as he explained to The Salt Lake Tribune, "The Bar-X is doing really well. My wife and I go down at least once a week to say hi. It's the only place I know of that makes drinks like that. We're really big fans of well-made classic cocktails."
How much do you love a successful Hollywood actor who buys a place like Cheers where he and the Mrs. can partake of well-crafted cocktails?
A nice comedian?
Usually, comedians make us laugh because they are making fun of something. Burrell takes a much more self-deprecating approach to comedy.
When asked at the opening of Bar-X if he's naturally a nice guy or if he has to work at it, Burrell answered, "Both. Like a lot of people in comedy, I learned how to do it by making fun of people, by being a mean kid at times. By being an a**hole. But I hate that."
Relationship status
Holly Burrell, Ty's wife, has got to be one of the luckiest ladies in Hollywood.
Mr. Burrell told Redbook he knew he wanted to marry Holly on their first date, but because he was "slow on the uptake, it took a couple years." The two married in 2000 and have adopted two baby girls.
What does Burrell have to say about his DILF status in the female community?
He laughingly told Vanity Fair, "I'd have to get a lot of work done to be a DILF. I'd need to go the Joan Rivers route. I need surgery and muscle implants, the whole deal. It'd be too much work."
Leave it to Burrell to be modest and funny — but we have to disagree with him on this point.
More Man Candy
Man Candy Mondays: Charlie Hunnam
Man Candy Mondays: Owen Wilson
Man Candy Mondays: Adam Levine
Photo credits: Nikki Nelson/WENN.com, FayeVision/WENN.com, ABC.com, WENN