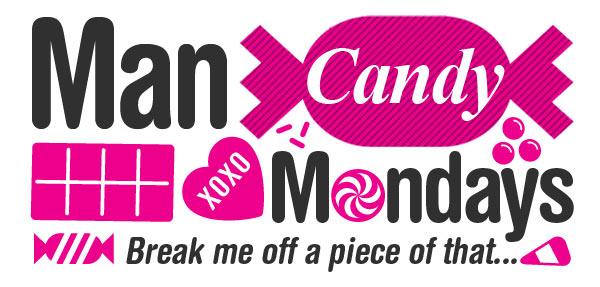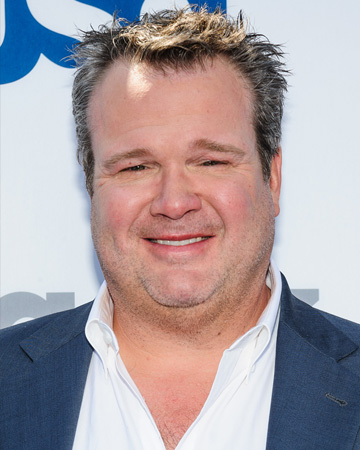 Modern Man Candy
Don't think the adorable Eric Stonestreet from Modern Family is what you'd typically consider Man Candy? You would be wrong. He's tall, funny, successful, capable, smart and breaking down social barriers. If that doesn't define Man Candy, we're not sure what does.
Why we love him
This boy is straight as an arrow but plays the relentlessly endearing gay Cam on Modern Family. That makes him funny and talented.
Eric Stonestreet
Born: Sept. 9, 1971
Hometown: Kansas City, Kansas
Height: 6 feet, 1 inch
Loves his momma, but he's not a momma's boy
Eric Stonestreet isn't just close to his mom — he modeled his Emmy-winning Modern Family character, Cam, after her.
He posed with his mom for the Mother's Day issue of People magazine in 2010, saying, "At some point we stopped being mother and son and transitioned to being friends. She loves playing cards, and she won't let me go to bed until she wins. She's a sweet, kind person, but I would put her dirty looks up against anybody!"
Women who have dated for any length of time know to take a careful look at the relationship between a guy and his mother. If he treats his mom well, he'll treat his lady well, too.
Man of many talents
Stonestreet grew up in Kansas City, the heartland of America, where he raised pigs and cattle. He's also been a clown and performed improv. Now he's best known as Cam, the gay partner of Modern Family's Mitchell and co-parent of daughter Lily. He told the Paley Center for Media that he and his on-screen partner, Jesse Tyler Ferguson, are thrilled to portray two men who can provide a baby with a loving home — but that is not the show's agenda.
Says Eric, "The agenda is to make people laugh. And through laughter comes change."
He went on to tell a story about how a boy came up to him and said because of Modern Family, he got up the courage to tell his mother he was gay, and she said, "Are you Mitch or Cam?" (The boy answered Cam.)
A man who is changing the world through his work? We call that irresistible.
What's in a name?
It's hard to not love a man who can laugh at himself above all others. He told Ellen DeGeneres that people consistently call him by the wrong name.
A man in a grocery store once said, "Mr. Stonebridge, I love you in Family Matters."
Bill Snyder, coach of Eric's beloved Kansas State football team, once introduced Stonestreet as Eric Somerset. Eric's all-time favorite story of a fan butchering his name was when a girl approached him outside a restaurant and asked if he was "Eric Strongcock."
Relationship status
Stonestreet has joked that he is "openly straight." When he split with his love of three years, Katherine Tokarz, last September, he said he was single and ready to mingle. When rumors that Charlize Theron and Stonestreet were dating began to circulate, Eric responded through Twitter with his trademark humor.
"I wish people would stop spreading rumors that Charlize Theron and I are dating. It's starting to make Halle Berry jealous."
Then when walking the red carpet at the 2012 Emmys, Stonestreet joked, "She [Halle Berry] was so cold to me this morning when she saw these rumors. It was just quiet — fork and knife on the plate. Halle and I weren't speaking at all. And I'm like, 'Halle, listen! It's just a rumor. It's not a real.'"
The real love in Stonestreet's life is that of his doggie, Coleman Hawkins. He told Modern Dog about his rescue pooch.
"Coleman just sort of elevated me. Growing up at home, I had the animals to take care of every morning and after school, and it taught me responsibility. I got Coleman when I was 28, and it reminded me that there are other people to think about other than myself. He gave me focus and purpose. He's responsible for teaching me how to love more. You cannot not love dogs, because that's all they have for you: love. Not loving a dog back is kind of cold-hearted."
Funny, bighearted, loving and eligible? Eric Stonestreet has Man Candy written all over him.
More Man Candy
Man Candy Mondays Hall of Fame
Man Candy Mondays: Adam Levine
Man Candy Mondays: Charlie Hunnam
Photo credits: C.Smith/WENN.com, Nikki Nelson/WENN.com, FayeVision/WENN.com, ABC