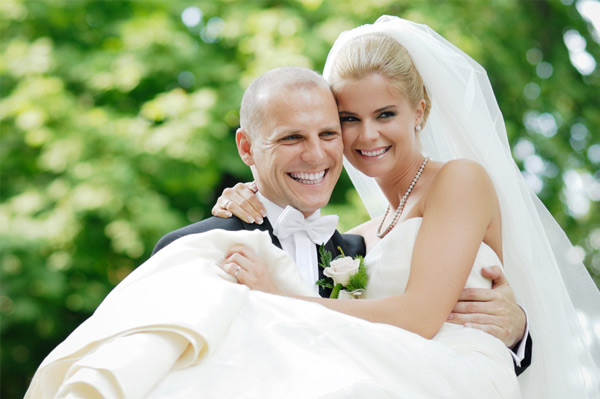 Don't get married without this list!
Painful blisters, kissed-away foundation, oily hair — the possibilities for wedding day mishaps are endless. By using our printable checklist, you can tackle these emergencies as they happen (and get straight back to the party!).
Bring these with you:
Note: Unless your clutch is the size of a tote bag, there's no way all of these are going to fit! Split the items up among your maids.
Lipstick in your chosen hue
Blotting papers (to combat shiny skin)
Powder compact
Concealer
Bobby pins (in the shade that's closest to your hair color)
Aspirin
Travel-size tissues
Band-Aids (for blisters)
Antacid (in case of wedding day tummy aches)
Small snacks (it's going to be a long day)
Mini hairspray
Mini deodorant
Breath mints
Have these on hand the morning of the wedding:
Nail polish in the colors you and your maids will be wearing
Dry shampoo
Sewing kit (and someone who can sew!)
Lint roller
Instant hemming tape
Lip balm (to keep lips hydrated throughout the morning)
Sunscreen
Related links
Must-have drugstore haircare products
Drugstore beauty finds
Our favorite matte foundations