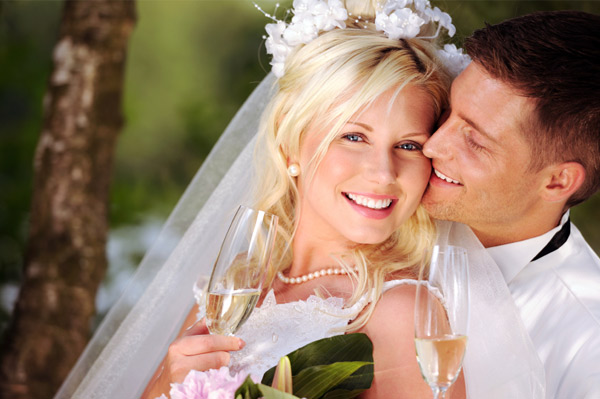 Happily ever after
Sometimes it can seem like weddings are all about dressing up, looking glam and getting gifts. But if there's a cause that's close to your heart, why not use your nuptials as an excuse to give back? At LovingYou, we're all about inner beauty, and there's no better way to make your big day even more meaningful than giving to a worthy cause.
Check out our top three ideas for giving back!
If you're stuck on what to do with your dress after the wedding is over, why not donate it? There are a bunch of organizations looking for gown donations for a great cause. Check out Brides Against Breast Cancer or Wish Upon A Wedding. By donating your beloved dress, your gown will go directly to a bride in need, or the proceeds from the sale of your gown will be donated to a worthwhile cause.
Ditch the traditional favors and make a donation to a charity on behalf of your guests instead. Make up cards that explain your donation and put them on the place settings. Some organizations (like the American Diabetes Association will even supply the cards for you. Your guests will love that their attendance at your wedding has benefited a charity.
3
Have a charity registry
Ask your guests to give a donation to a charity in lieu of a gift by setting up a charity registry. It's easy with the help of organizations like the I Do Foundation. Pick one or two charities that are close to your heart and watch as the donations grow.
Taking on just one of these ideas can make a big difference. In all that "me, me, me" wedding craziness, you won't regret bringing some charity to your big day.
Related reads
3 Ways to have an attitude of gratitude at Thanksgiving
5 Ways to help a friend in need
4 Ways to give back this holiday season