(page 2 of 2)

Send him a little preview of what's in store for him later... through words or pictures!
12
Walk around in a sexy outfit
Whether it's lingerie, a nurse or maid outfit or completely butt naked, spend the day in
just that
during a day when you know it's just going to be the two of you.
How sexy is it to see your man all covered in suds? Join him in the shower or run him a bath. Either way, he'll appreciate it. Men are lazy, remember?
Give him access to the remote control and let him pick what you guys watch on TV.
Even if there are 100 things on your mutual to-do list, give him the afternoon off to lie on the couch and relax.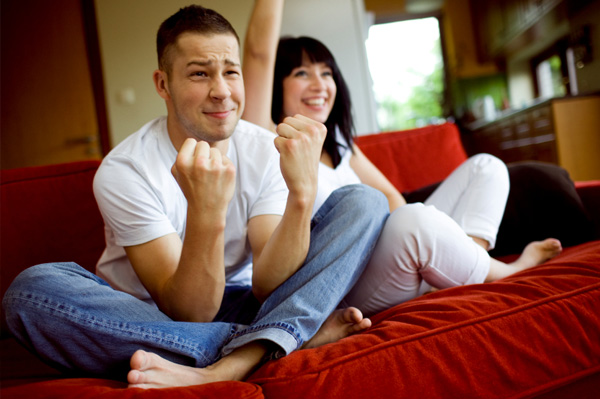 Even if you hate watching sports, pony up and join him as he watches the big football game. So what if you don't know what a Hail Mary is?
If he wants to take a nap, let him fall asleep on your lap, your chest, etc. as you caress the side of his face. Men are like little babies.
Just another thing to cross off his list of things to do. Wash it yourself or get it to the car wash. Either way, he'll appreciate your attention and the time you took to help him out.
19
Surprise him at the office
I'm not talking about surprising him at the office because you think he's cheating on you and you want to catch him in the act. No, I'm talking about surprising him in the office with some dinner from his favorite restaurant if you know he has to work late.
Sure, I'm going to end this with something bold and outside of the box. Is there anything more romantic than permanently putting your love for your man on your body? If you're an ink person, this might be a no-brainer. If you're not (like myself), put this on your bucket list. When your ass is 66 years old and saggy, you can cross it off. (Consequently, I'm sure the tattoo artist will have his own line item to cross off as well: Tattoo the ass of a grandma.)
More romance
Romance in a suitcase
Keeping it interesting in the bedroom
The rom-com challenge