Add Some Fun To Your Relationship!
Are you looking for the perfect gift to buy your significant other this holiday? Or do you simply want to add some spice to your relationship? Perhaps your love life is getting somewhat bland and you want to spice it up again. Whatever the case may be, you might be interested in love coupon book ideas.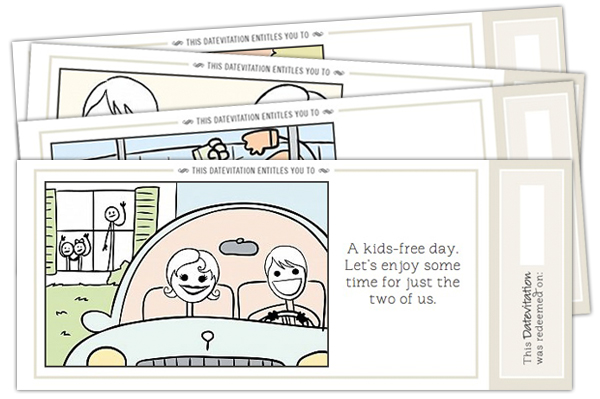 Love coupons can really come in handy! They're easy to make, free and a great way for you to express your feelings for your partner. Love coupons aren't only for your partner, though, they're also something you can benefit from. Plus, you'll find it fun when they redeem the coupons!
The coupons can be romantic, friendly and sexual. You can make a variety book that includes a few coupons for each of these categories. Maybe your sweetie has been wanting a massage. Or maybe he/she has been wanting to try something new in bed. These are a couple of examples of love coupons you can make.
This coupon entitles you to three candlelit dinners at your choice of restaurant!
I will treat you to an afternoon at the spa!
I will give you one hot night at any hotel of your choice!
This coupon is good for 30 full minutes of oral sex.
Redeemable for $100 worth of lingerie!
Redeem this coupon and have any of your sexual fantasies fulfilled.
I will give you a full body massage.
Use this coupon for an entire evening of dancing.
Redeemable for your choice of three romantic wishes.
An evening out on the town. It's all on me!
One night of watching stars together.
Redeem this coupon for a romantic afternoon picnic!
One bubble bath together.
Coupon for one new sex position every night for a week!
Redeemable for three passionate kisses.
This coupon allows you to celebrate a second Valentine's Day this year!
I will be your sex slave for an entire day!
You will receive breakfast in bed!
This coupon entitles you to a 20 minute make-out session.
Redeem this coupon for a game of strip poker.
Use this coupon for one lap dance!
One full night of snuggling and kissing.
A day of watching five DVDs of your choice!
I will do the dishes and laundry for an entire week.
One day of golf!
These are just a few examples of love coupons you can make. Now, here are a few tips on how to make them and how to give them to your partner:
You can make your own coupon book by printing the templates off the internet. If you want to create the coupons from scratch, grab some red or pink cardstock sheets, scissors, a hole punch, glue stick and ribbon. Write your offers on the cardstock and cut them out. Decorate them with ribbons!
You don't have to give your lover all of the coupons at once. Tear them out, one by one, and hide them in various places. You could put one under the pillow. You could sneak one in his/her briefcase. Slip one inside of the book that he/she is reading. You can fill a Christmas stocking up with a handful of coupons.
Be sure to create coupons of things that you'll enjoy doing yourself. After all, they are promises from you to your lover. If you really don't want to do them, you might end up letting him/her down. The idea is to create coupons for activities that you will both enjoy.
Whenever he/she wants to redeem one of the coupons, be sure to keep your promise! If the coupon is for a romantic picnic, don't make any other plans for that afternoon. If it's for being a sex slave for a day, don't try to get out of it. Love coupons are a way for the two of you to get out of the norm and try some fun, exciting things. However, you must be serious about them. Don't try to get out of doing any of them.
Heather Jennings is no stranger to spicing up a night of lovemaking with simple sex game ideas like the ones above. For years, she's been helping couples enjoy a better sex life. Now, you can too if you follow these actionable tips.
More romantic tips
Feel more comfortable talking about sex
How to make sex a priority
5 Simple tips to elevate your sex life