Sweet Nothings For Sweetest Day
Sweetest Day is a holiday to celebrate and appreciate your loved ones. What better way than with some inspirational quotes for lovers from two of the most beloved romantic book and film writers of our time? Your Sweetest Day just got sweeter.
(page 2 of 2)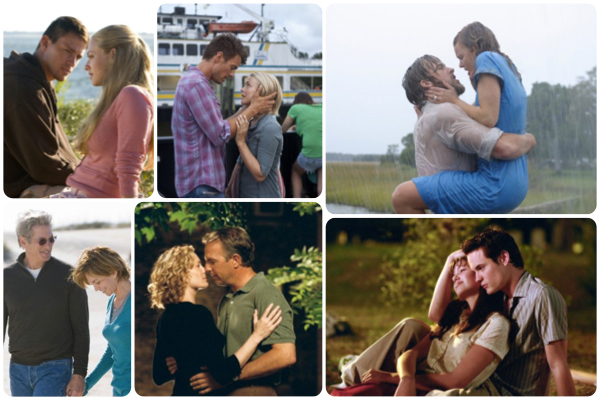 Best love quotes from Nicholas Sparks
"The best love is the kind that weakens the soul, that makes us reach for more, that plants fire in our hearts and brings peace to our minds. And that's what you've given me. That's what I hope to give to you forever." — The Notebook
"We fell in love, despite our differences, and once we did, something rare and beautiful was created. For me, love like that has happened only once, and that's why every minute we spent together has been seared in my memory. I'll never forget a single moment of it." — The Notebook
"I love you. I am who I am because of you. You are every reason, every hope and every dream I've ever had, and no matter what happens to us in the future, every day we are together is the greatest day of my life. I will always be yours." — The Notebook
"You are the answer to every prayer I've offered. You are a song, a dream, a whisper, and I don't know how I could have lived without you for as long as I have." — The Notebook
"Love is like the wind. You can't see it but you can feel it." — A Walk to Remember
"I held her close to me with my eyes closed, wondering if anything in my life had ever been this perfect and knowing at the same time that it hadn't. I was in love, and the feeling was even more wonderful than I ever imagined it could be." — A Walk to Remember
"True love is rare, and it's the only thing that gives life real meaning." — Message in a Bottle
"The ocean has been singing to me, and the song is that of our life together..." — Message in a Bottle
"I finally understood what true love meant. . . love meant that you care for another person's happiness more than your own, no matter how painful the choices you face might be." — Dear John
"My first thoughts after waking are — and always have been — of you." — The Wedding
"I love you now for what we've already shared and I love now in anticipation for all that's to come. You are the best thing that ever happened to me. I miss you already, but I'm sure in my heart that you'll be with me always. In the past few days I spent with you, you became my dream." — Nights in Rodanthe
"When I sleep, I dream of you and when I wake, I long to hold you in my arms. If anything, our time apart has only made me more certain that I want to spend my nights by your side, and my days with your heart." — Nights in Rodanthe
"I love you and I can't let you go. There's no safer place for you than here with me."  — Safe Haven
"Loving someone and having them love you back is the most precious thing in the world." — The Rescue
More romance in pop culture
Top 50 famous love quotes
15 Romantic movies to watch
15 Love quotes from rap songs
Photo credits: New Line Cinema, Warner Bros., Warner Bros., Sony Pictures, Warner Bros.