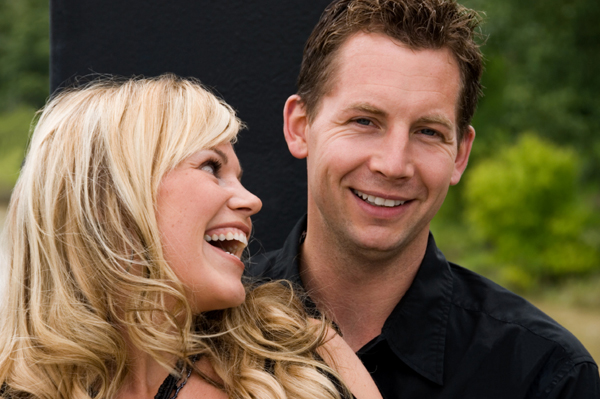 Got to get you
into my life
Venus in Libra changes the cosmic mood from "look but don't touch" to "move a little closer." The days of testing and questing are over as the planet of love and beauty exercises her influence in the zodiac sign of marriage. Now this doesn't mean that you'll necessarily be getting hitched over the next three and a half weeks, but it will be something you can talk about without flinching. You'll find that he's all ears and that he's clearly on the same page. Even commitment-phobes will want to seal the deal. Nobody wants to be alone when Venus is powerful.

ARIES (March 20 – April 18)
How well do you play with others? That's the question that the stars will be asking this week when Venus enters the zodiac sign of Libra. Do you play nice or do you play rough? Or better yet — do you play at all? People don't always connect play with relationships, but it's a very important element — especially when you remember that the first relationships we form as children are with our playmates. This says a lot about humor, trust and the way that you deal with winning and losing.

TAURUS (April 19 – May 19)
OK. Enough moping. The first quarter moon on Wednesday insists that you move on. You've obsessed about your ex for too long and it's time to rejoin the human race. Do you really want to give him the satisfaction of having ruined your love life? Invest in a day at the salon instead and then treat yourself to a no holds barred shopping spree. Looking fabulous is the first step toward feeling fabulous and — as every girl knows — revenge is a dish best served in killer heels.
---

GEMINI (May 20 – June 19)
It never fails. You get to a place where you don't even think about him anymore and then he suddenly pops up and you're hooked again. Is this some cosmic joke? Unfinished past life business that you need to settle? Actually it could be as simple as he likes you. People can drive each other crazy and still like each other. Which is why you have to treat him like that carton of ice cream or pack of cigarettes that you swore off because you know it's no good for you.

CANCER (June 20 – July 21)
Mercury is the messenger planet. Whether he brings good news or bad depends on where he is in the sky. On Aug. 14, Mercury will trine Uranus, the planet of revolution and change. Whatever you hear on this day will surely rock your world. You could discover that a co-worker's been crushing on you, that the fellow you like likes you back, or you could bump into someone who has a "where have you been all of my life?" expression on his face. This energy's a lot of fun so enjoy.
---

LEO (July 22 – Aug. 21)
It's strange to think of a loved one as being competitive with you. Jealousy and possessiveness you can deal with, but rivalry? That's just weird. Weird or not, you will want to broach the subject on Wednesday. If he laughs and says that you're just being egotistical, then laugh along with him. This will do a lot to get him to drop his defenses and talk about what's really going on. Some of the truths may be unflattering to both sides, but this conversation will bring you closer together.

VIRGO (Aug. 22 – Sept. 21)
You can tell that there's more going on than meets the eye which is why you should keep mum. The highly intuitive Mercury/Uranus trine on Wednesday will give you sixth sense access to what's going on with him and you'll be right for the most part. But the difficulty with this kind of heightened awareness is that it isn't respectful of people's boundaries — much less their need for privacy. Know that he's into you and that he's looking for the right time and place to divulge all and/or pop the question.
---

LIBRA (Sept. 22 – Oct. 21)
Ruling planet Venus enters your zodiac sign on Aug. 16. This effectively makes you everybody's favorite "flavor of the month." Actually Venus is only in Libra for three and a half weeks, but who's counting? In any case, Venus makes you a man magnet and you'll attract all types. This is wonderful if you have a positive self-image and a healthy sense of humor. But if you tend to believe everything that guys say, then this could get dicey. This is why it's a good idea to keep your girlfriends close by.

SCORPIO (Oct. 22 – Nov. 20)
Someone who was supposed to be "off limits" moves into reach this week. Expect something awkward like a co-worker divulging a crush, your yoga instructor asking you out on date, or a married neighbor saying that he wants to leave his wife for you. You're usually pretty good at wiggling out of tight corners, but unfortunately you feel equally attracted. What to do? Look beyond the heat of the moment and ask yourself if this is truly a good idea. The answer will be immediately forthcoming and self-explanatory.
---

SAGITTARIUS (Nov. 21 – Dec. 20)
You've been dealing with putdowns and neglect for so long that you forgot what a compliment sounds like. Thankfully this all changes while Venus is in Libra from Aug. 16 to Sept. 10. The planet of love and harmony will do wonders for your self-esteem. Not only will people suddenly praise you for your beauty, wit and talent but you'll feel encouraged to drop weight, spruce up your look and shop for a new wardrobe. Use this positive reinforcement to get ready for mating season which begins in earnest this fall.

CAPRICORN (Dec. 21 – Jan. 18)
Are you looking for love or just window shopping? That's the question you will have to answer on Aug. 14. You have high standards. And as a Capricorn, yours tower above most women's. But if you find yourself checking off one name after another in rapid-fire succession, then this may have less to do with the men you're seeing and more to do with you. There's nothing wrong with checking out the merchandise, but you shouldn't advertise that you're available when you're not. It's not fair to the guy who's hooked on you.
---

AQUARIUS (Jan. 19 – Feb. 17)
Career comes first with you these days which isn't exactly conducive to dating. If you want more of a personal life, then you're going to have to make a better effort. Begin by clearing time in your schedule for one date a week. If you can make time for working out at the gym, then you can make time for a date. Second piece of advice? Stop talking about your busy schedule. It makes him feel unimportant. Make love a priority and love will return the favor.

PISCES (Feb. 18 – March 19)
Your guilty secret is that you think you can do better. This flies in the face of astrology columns that portray Pisceans as hopeless romantics, self-sacrificing lovers and silent martyrs. You may be all those things but it still doesn't change the fact that you think that you can do better. Yet thinking and doing are two separate things. This week it looks like you're ready to jump off the emotional carousel and try a different ride. Not only will you find that you can do better, you'll enjoy it.
More horoscopes
Your weekly horoscope
Your weekly career horoscope
Your annual love horoscope for 2013