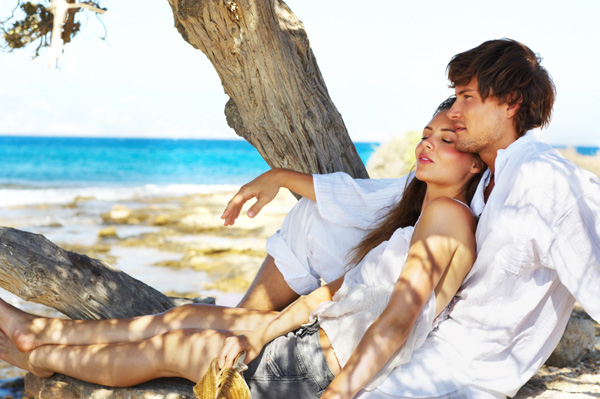 Golden Venus
Venus enters the zodiac sign of Leo on June 27. This is spectacular news for romantics everywhere because Venus is at her most resplendent when she is in the sign of the lion. Love saves the day — literally — from June 27 through July 22. You will see all of your dark fears, anxieties and neuroses dissolve in the light of day. That's because Venus has zero tolerance for anything that takes the fun out of love. Instead, broken hearts will be mended, chivalrous acts will be rewarded, and even the most jaded of misanthropes will find good reason to give romance another try.

ARIES (March 20-April 18)
Home has never been a huge priority for you. That's because you were born under Mars, the planet of the questing knight. You like to gallop off in search of fire breathing dragons and dudes in distress. But even knights have to have castles to come home to at the end of the adventure and that's where your head and heart will be for the next year. Get ready to channel the same bravado and steely determination into finding the right mate, purchasing a home and/or changing diapers.

TAURUS (April 19-May 19)
Life hasn't been easy since Saturn entered Scorpio in October 2012. This may have coincided with a breakup, divorce or your spouse going through a difficult time. You have felt alone for months and like you were carrying the weight of the world on your shoulders. Thank heavens this energy will change for good on June 26 when the sun forms trines to Saturn and Neptune. Your love life won't improve overnight, but you will see the rosy ribbons of a new dawn unfurl across the horizon.
---

GEMINI (May 20-June 19)
You're not big on intimacy. Loyalty and friendship, yes, but intimacy? Not so much. Part of this stems from the fact that you have a million things going on at once. There are emails to send and tweets to tweet. The other reason is that it's hard to stay put. You're always zipping off to take care of business somewhere else. Mercury retrograde on June 26 will pull the plug on your hectic schedule for two and a half weeks. It's your chance to get reacquainted with your nearest and dearest.

CANCER (June 20-July 21)
You may be wondering what's gotten into you. You're supposed to be the picture perfect mother — putting the husband and children first and making time for girlfriends in need. So why are you checking out every guy who walks by? Blame it on Jupiter in Cancer. Jupiter is the "anywhere but here" planet in astrology and it will be stirring up your desire for amorous adventures for the next 12 months. Hopefully your spouse knows how to keep you satisfied or he'd best keep an eye on the store.
---

LEO (July 22-Aug. 21)
Venus enters your sign on June 27. Named after the Roman goddess of love and beauty, she will make you absolutely irresistible. This is great if you're single — you'll have more hits on your match-up profile than you'll know what to do with — but it's hell if you're in a relationship. It's fun to have guys fighting over you but be ready to hose down the dogs if things get out of hand on July 3 or July 7. Venus will be in Leo through July 22.

VIRGO (Aug. 22-Sept. 21)
You may be surprised to learn that the person you're being set up with is someone you've met before. OK. Maybe it was back in high school when you worked on the yearbook together or he was the younger brother of someone your girlfriend dated in college. In any case it will be one of those funny coincidences that often pop up when Mercury is retrograde. So is this just a kooky happenstance or is there something more to it? Well, you have three and a half weeks to find out.
---

LIBRA (Sept. 22-Oct. 21)
All eyes will be on you while ruling planet Venus is in Leo. This lasts from June 27 through July 22. This is great for making entrances, pitches or plays for unattainable men because they will surely respond — and in the most glowing ways. However, everything is fair game when Venus is in Leo so make sure that there aren't any compromising emails or naked pictures of yourself circulating through the internet because they will surely be found and posted in the most public of forums.

SCORPIO (Oct. 22-Nov. 20)
Your family used to be a battle zone, but now it's starting to look like a peaceable kingdom thanks to the sun forming a triangle in the sky to Saturn and Neptune on June 26. This is a rare occurrence and even you will be surprised by how willing feuding loved ones are to let bygones be bygones. It's not quite like the lion lying down next to the lamb, but it's close. So can you trust it? Yes. This grand trine energy will be around for weeks to come.
---

SAGITTARIUS (Nov. 21-Dec. 20)
On June 25, your ruling planet Jupiter enters the zodiac sign of Cancer for a yearlong stay. Jupiter is the planet of good fortune and prosperity and it's exalted in Cancer. What should you look for? Jupiter was named after the Roman god of marriage and fertility. This is good news for Sagittarians who are looking to settle down. It's also good news for Sagittarian women who want to start a family or who have been trying to conceive. Your most fertile months are July, November and next February.

CAPRICORN (Dec. 21-Jan. 18)
You are entering one of the best times of your life for love. If you are already in a relationship, then you and your partner will grow closer than you ever thought imaginable. If you're single, then you won't be for very long. In the next three months, you'll meet someone who will have an amazing impact on your life. Look for someone who sits a little higher on the corporate ladder. He's established, influential and could be from an entirely different cultural and/or religious background than you.
---

AQUARIUS (Jan. 19-Feb. 17)
You'll notice that everyone's on their best behavior this Thursday. It's surprising considering how contentious they were, but that's the magic of Venus. She cools the tempers and softens the rhetoric when she's traveling through that part of your solar horoscope that pertains to "open enemies." "Open enemies" are people you lock horns with on a regular basis, "frenemies," and associations where you're forced to get along. Venus prevails upon you to put aside your differences and work for the common good. This Kumbaya energy lasts through July 22.

PISCES (Feb. 18-March 19)
It isn't easy being born under the zodiac sign of unconditional love. New Age books make it sound easy. Unconditional love is about peace, compassion and forgiveness. But what they neglect to tell you is that unconditional love can be free flowing and even generic. If the love you have for a lover ranks the same as the love you have for your best friend, a dog, a favorite song or your collection of Pez dispensers, then who gets more face time? Thankfully Jupiter in Cancer will help you to prioritize.
More horoscopes
Your weekly horoscope
Your weekly career horoscope
Your annual love horoscope for 2013