Don't miss out on fun this fall!
Click here to download the timeRAZOR app for FREE!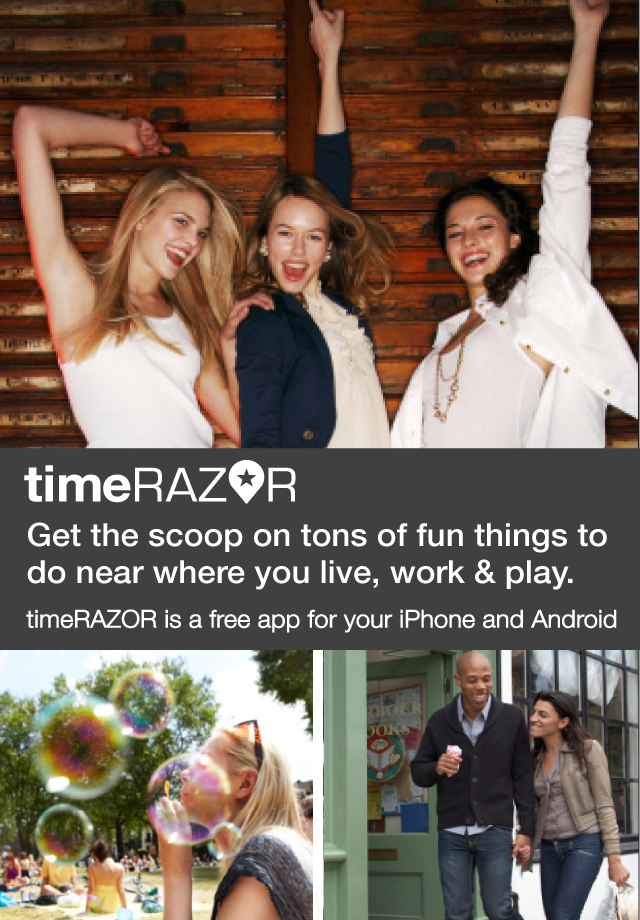 Have you ever experienced FOMO (the Fear Of Missing Out)? To make sure you're always in the loop, timeRAZOR, the dynamic hyperlocal events app for the iPhone and Android, gives users the scoop on tons of cool events near where they live, work and play.
Whether you are making dinner plans, looking for a cool local concert or fun comedy show, or simply reaping the benefits of a "stay-cation", timeRAZOR helps you discover entertaining things to do close to where you are and where you'll be.
To help fuel your fun this fall, timeRAZOR is giving a $300 Ticket Master gift card to one lucky winner so they can find and buy tickets for concerts, sports, arts, theater, broadway shows, family events and more at Ticketmaster.com.
Enter now for your chance to win!
Entries are unlimited.