Play music from your iDevice while you drive!
Win a Mercedes-Benz SLS AMG with RC Tunes from Silverlit!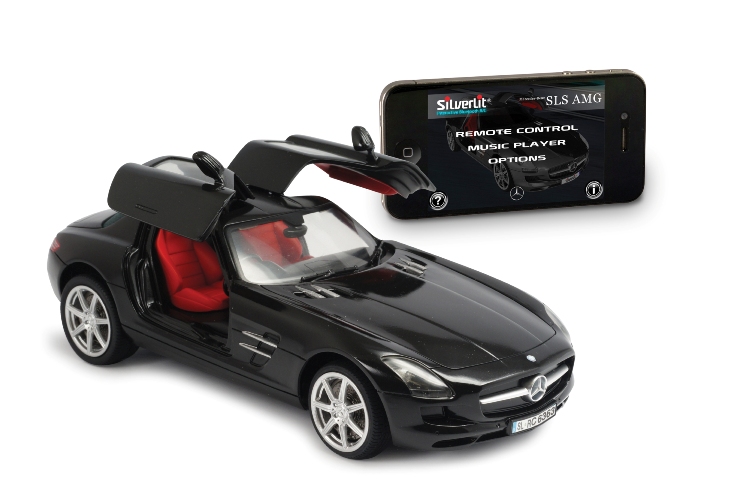 A year after introducing the world to Interactive Bluetooth RC vehicles that use the power of your iPod touch, iPhone or iPad as the remote control, Silverlit is changing the game again with the new Mercedes-Benz SLS AMG! 
This awesome vehicle also makes the classic connection between cars and music with "RC Tunes". Using your own iTunes Library you can play your favorite songs with two approaches in one car. 
For more information visit silverlit.com
Enter now for your chance to win the Silverlit Interactive Bluetooth RC Giveaway!
Entries are unlimited!