Better is Out There!
Watch Monster.com and actor Brian Baumgartner give some weary workers a Wake Up Call by clicking here!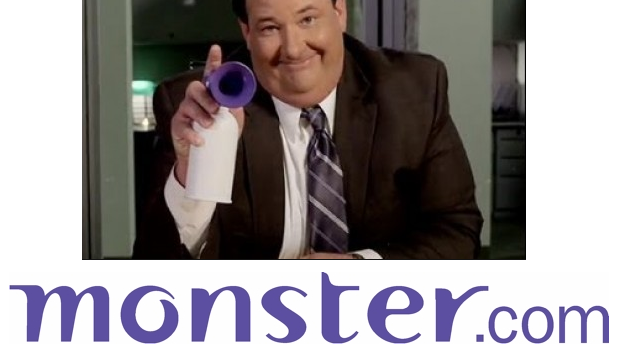 We've all seen it happen - colleagues falling asleep at their desk, blankly staring at their computer screens, and napping in their cars at lunch. To make light of the situation, Monster.com's new Wake Up Call video puts a funny and lighthearted spin on individuals getting pranked at work. And let's be honest, we all need a little LOL at the office here and there.
Add a little laughter to your day by watching the Wake Up Call Video on YouTube and sharing with your friends and co-workers on Facebook and Twitter! #WakeUpCall
To celebrate the new Wake Up Call video, Monster.com is giving one lucky winner a $100 Visa gift card, a Monster.com Swag Bag, and a photograph signed by Brian Baumgartner!
Enter now for your chance to win Monster.com's Wake Up Call Giveaway!
Entries are unlimited.