Chill out with extra cash!
With a cool extra $1000 in your pocket you can chill out any way you want in the dwindling days of summer.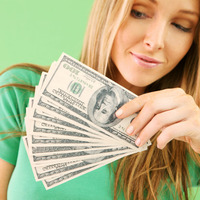 Ever have one of those days where you just needed 5 minutes to cool down and regroup? Like a case of the Monday's but every day of the week? Well don't stress - chill out!
Take a few precious moments to yourself today and enter the SheKnows' $1000 Keep Your Cool giveaway for a $1000 Amex gift card and treat yourself to something you deserve. Cool down, chill out and relax.