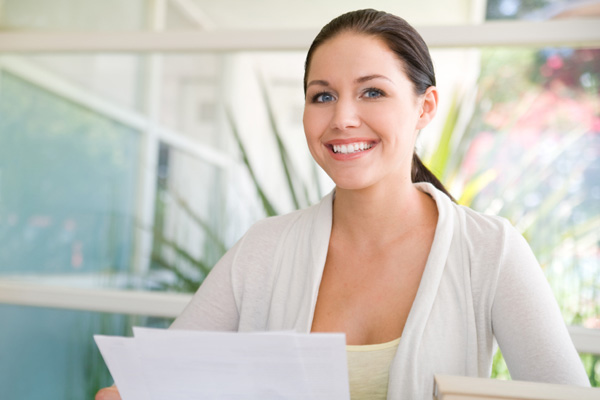 Seal the deal
A rare conjunction between Mercury and Jupiter in Gemini shows that this is the week to seal the deal. That sale, storefront property, or start-up company may not seem like much, but it will one day. In fact it will wind up giving back to you tenfold. That's because Jupiter is the planet of increase in astrology, and whatever it touches will grow to enormous proportions. What else would you expect from a venture blessed by the rays of the solar system's largest planet? Make sure that all the i's are dotted and the t's are crossed by the 31st.

ARIES (March 20-April 18)
You are full of electrifying ideas this week. And the best part is that people will sit up and take notice. You really have their interest! But don't let this go the way of all things where you start out strong and finish weak. Follow through with your proposal by drafting a plan and outfitting it with a budget and a timeline. You don't have to worry about going it alone when you have people's support. They're there to help you transfer your dreams from the drawing board to reality.

TAURUS (April 19-May 19)
There are two planets that always bring good fortune whenever they hook up — Venus and Jupiter. And on May 28, Venus and Jupiter will be comingling in your solar house of finances. It's the perfect time to sell, to merge and acquire, or to seal the deal of the century (or at least the deal of the week). But don't stop there. Venus and Jupiter in the sign of the twins means that lucky breaks come in twos. Look for the second one to pop up around the 5th.
---

GEMINI (May 20-June 19)
You're hot and everybody knows it when Venus and Jupiter form a spectacular conjunction in Gemini on May 28. Thank heavens it's more than a 24-hour thing. The energy will continue to build towards an amazing climax on June 19. Meanwhile you've got a lot of hustling to do between now and then. Make the rounds because people will be opening their wallets and pulling out the big bills. Remember that good fortune begets good fortune, so share the wealth with those who work for and/or with you.

CANCER (June 20-July 21)
You're going to want to say yes on May 28, but respond with a "let's see" instead. This won't be easy because the deal on the table looks really sweet. However it could be made sweeter considering what a potential employer or client is asking in terms of your time, talent, and more importantly — exclusivity. The economy is coming back and with Jupiter, the planet of good fortune, poised to enter your sign in four weeks you don't want to sell short right when your market value is climbing.
---

LEO (July 22-Aug. 21)
On Monday the moon will occult Pluto, the planet of "feed me". Everyone has their secret bottomless pit of needs and the occultation will trigger your need for attention and praise. But you can't always be the golden child at work. Sometimes you have to step aside and let someone else enjoy their moment in the sun. Be the first to congratulate this person for a job well done on Tuesday. You'll really make this person's day. You may not know it, but people really value your stamp of approval.

VIRGO (Aug. 22-Sept. 21)
This is the time to ask for a promotion, to apply for a higher-paying position, or to interview with the company that you always wanted to work for. It's not every day when you have ruling planet Mercury passing beneath the rays of Jupiter followed by Mars arcing over your solar midheaven. In fact you won't see a planetary alignment like this for another 12 years! If you're going to act, then act fast because that window of opportunity closes on June 25. Pressure maybe? You betcha!
---

LIBRA (Sept. 22-Oct. 21)
Ruling planet Venus enters the highest point of your horoscope on June 2, where she will shine like a beacon for the next four weeks. The power of attraction in astrology, Venus will capture the attention of higher-ups, clients with deep pockets, and competitive interests who will try to snatch you up faster than Shakira on The Voice. Expect controversy. Avoid situations that could present a conflict of interest and scan your contract for non-compete clauses. You're playing in the big leagues now, and people are playing for keeps.

SCORPIO (Oct. 22-Nov. 20)
You were waiting for the other shoe to drop and it will on the 29th. You'll be relieved to see that it's a sandal and not a combat boot, thanks to you working behind the scenes to put out fires as soon as they start. It's been quite a feat of strength and ingenuity. Unfortunately things only become more challenging when Mars enters Gemini on the 31st. A certain supervisor hasn't learned his lesson and will resume with his dysfunctional management style. Plan ahead because a confrontation is unavoidable.
---

SAGITTARIUS (Nov. 21-Dec. 20)
Tuesday is the perfect day to formalize a new business partnership or association. It took a while to get to this point, but now that you're here, you're rarin' to go. What you will need to keep in mind is that you cannot go it alone. Jupiter in that part of your solar horoscope that pertains to partners says that you must work in tandem. Break away to do your own thing and you lose; collaborate (even if you wildly disagree) and you gain. It's as simple as that.

CAPRICORN (Dec. 21-Jan. 18)
You'll be racing to keep up with all of the appointments, deadlines, and schedule changes this week. You know that you're busier than ever, but your friends don't. In fact you've narrated that to-do list so many times that they can recite it by rote. Do yourself a favor and don't even mention it. Get together for coffee or drinks instead. They miss you and want to catch up. That Sisyphean boulder of yours called "work" isn't going away whereas their friendship might. You could use a break from the grindstone.
---

AQUARIUS (Jan. 19-Feb. 17)
Being a team player is the secret to your success. You think as much about the people you work with as you do about the projects that you work on. Delegating responsibilities so that each person plays to his/her own strengths is what ensures that you deliver a top-drawer product time and time again. This week you will be tapped to head a different team. It will be disconcerting at first, but don't worry — you'll be able to reproduce the same magic in a new environment.

PISCES (Feb. 18-March 19)
It will feel like you won the lottery this week when you finally land that big client or talked-about account at work. It's a prize catch and you deserve to show it off. And like a lottery winner, you may discover that good fortune brings its own headaches when you find yourself surrounded by colleagues who want to get close in hopes that some of your good luck might rub off on them. Take time to take it all in, because your life will be quite different going forward.
More horoscopes
Your weekly love horoscope
Your weekly horoscope
Your annual love horoscope for 2013 
---
The opinions expressed in this article are of the author and the author alone. They do not reflect the opinions of SheKnows, LLC or any of its affiliates and they have not been reviewed by an expert in a related field or any member of the SheKnows editorial staff for accuracy, balance or objectivity. Content and other information presented on the Site are not a substitute for professional advice, counseling, diagnosis, or treatment. Never delay or disregard seeking professional medical or mental health advice from your physician or other qualified health provider because of something you have read on SheKnows. SheKnows does not endorse any specific product, service or treatment.