Strange and
stylish digs
Why stay in a regular hotel room when you can stay somewhere with real character? We're on the hunt for something a lot more interesting. Make your next trip really stand out with a stay in one of our picks for weird, wonderful and totally quirky hotels around the globe.

According to Anoeska Van Leeuwen, Director of Corporate Communications for Booking.com, the demand for hotel and resort properties that go beyond the basics and have more character is growing. "Our unique accommodations are great for any traveler type and are growing in popularity as our customers are looking for more distinctive experiences," she says. "These out-of-the-box hotel stays provide consumers with a really unique experience. Whether learning falconry and archery at a medieval castle or using a leather reindeer sleeping bag in a hotel made entirely of ice, we find that more and more customers are looking for an experience they couldn't have anywhere else."
She shares a few out-of-the-box hotels that offer an experience — as well as a place to stay.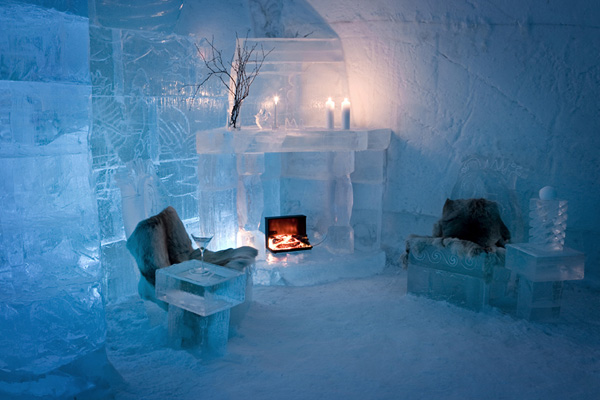 Cold enough for you? Located 12 miles from the center of Alta in Norway, along the Alta River, this snowy structure is made entirely from snow and ice every year to offer guests a completely unique (and chilly) experience. With constant temperatures between -4 and -7 °C, each guest room comes complete with reindeer leather sleeping pads and ultra-warm sleeping bags to ensure maximum coziness among the snow and ice. Note they are currently closed for the season but will reopen in January.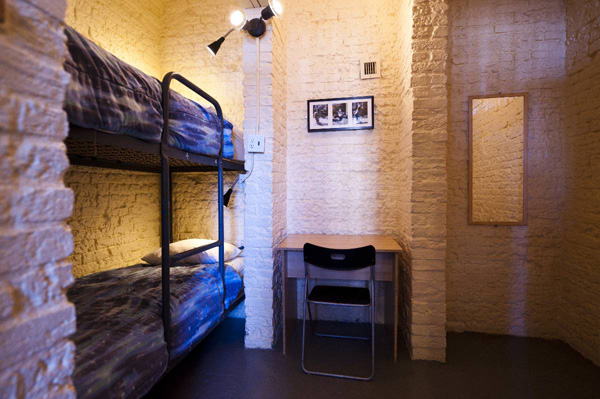 If you've ever been curious about what it's like to be in behind bars, now you can find out — minus the handcuffs. This restored jailhouse, located in Ottawa, Canada, gives visitors the option to live the life of a jailbird with cellblock rooms and common lounges to watch TV. Although that may sound harsh, this particular "jail" boasts a stylish twist. The Victorian-style architecture and hardwood floors add elegance to this unique spot, which is also easy walking distance from Parliament Hill, the Byward Market and many other major downtown Ottawa attractions.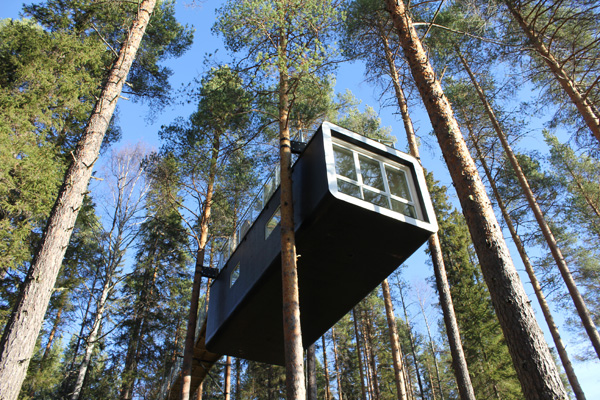 Tree houses aren't just for kids. If you want to be surrounded by nature, this contemporary hotel in Harads, Sweden perfectly blends impressive architectural design with all the comforts of home — in a tree. Each eco-friendly room is unique and features breathtaking views of the forest, nearby Lule River and surrounding countryside as well as innovative design and stylish décor.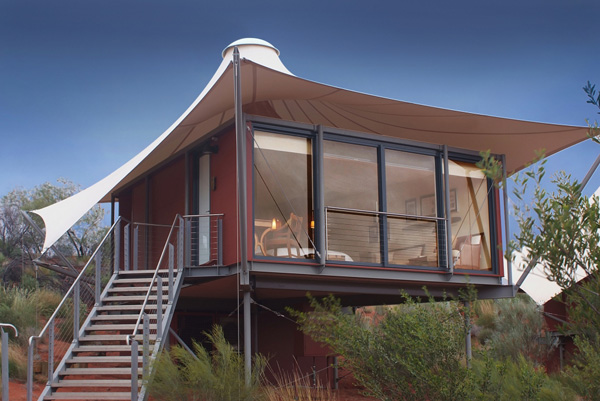 Camping just got a bit more luxurious. In the secluded surroundings of Uluru-Kata Tjuta National Park in Ayers Rocks, Australia, these five-star tents come complete with panoramic views of Ayers Rock — along with other perks like bathrobes, iPads stocked with entertainment, king-size beds and mini bars. The property (featuring only 15 glam tents) also features a pool, restaurant and offers tours of the World Heritage-listed Uluru-Kata Tjuta National Park.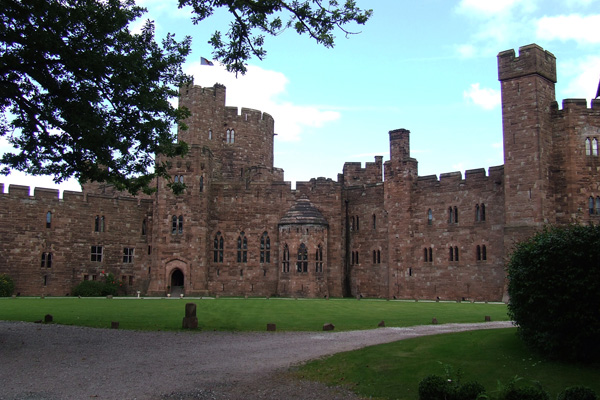 Embrace your inner royal with a stay at the Peckforton Castle, set on a hillside in Tarporley, United Kingdom. It's Britain's only intact medieval style castle. Experience royal accommodations in 48 well-appointed rooms and suites along with stunning scenery. Anyone who wants to get the full back-in-time experience can sign up for such recreational activities, including falconry, archery, and rifle shooting.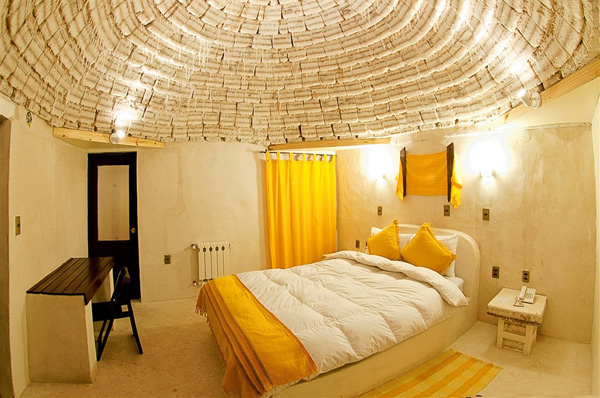 The Hotel Palacio de Sal, located in Bolivia, is truly unique in that it has made interesting use of the nearby Salar de Uyuni, the world's largest salt flat. The hotel is built entirely of salt: the walls, floors, ceilings and much of the décor are all made from salt bricks. Rooms are bright and feature contemporary design, and the off-the-beaten-track setting offers an unforgettable experience for travelers looking for something out of the ordinary.
6
Sextantio Le Grotte della Civita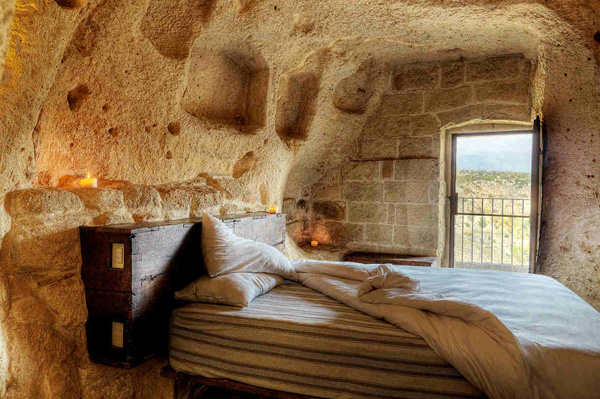 Located in the Sassi area of Matera, Italy, this strange yet stunning hotel is made entirely from the land — all of the luxurious and totally unusual rooms and suites are set in large caves. The romantic, candlelit rooms feature stone floors and antique furniture, and the property also boasts panoramic terraces that overlook the Alta Murgia National Park.
More travel tips and ideas
Top 10 historic hotels in the U.S.
Frequent Flier: Take a fresh look at Fort Lauderdale
Perfect "mini-moon" destinations