Know when to roll 'em, know when to fold 'em
Could your iPad be a laptop killer? What about your iPhone? We've rounded up six wireless keyboards that may just make your MacBook obsolete.

There's only one reason we opt for a heavy laptop over an iPhone or iPad — touch typists need a keyboard! Whether you just want to keep your email options open or need to make business meeting notes on the road, these iPhone and iPad keyboards will give you the digital flexibility needed to let your fingers fly.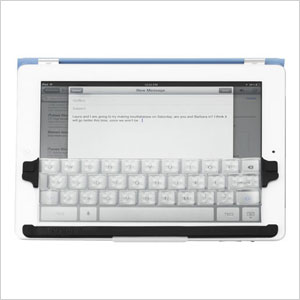 Touchfire
Touchfire is a crazy-cool overlay keyboard that turns your iPad's built-in keyboard into a touch-typist's dream. With tactile "keys" that allow you to type directly on your iPad without having to look, the Touchfire lays right over your device using the iPad's built-in magnets without getting in your way if you need to use the touchscreen. Better yet, at only 3/8 of an ounce, it's ultimately portable. (Touchfire, $50)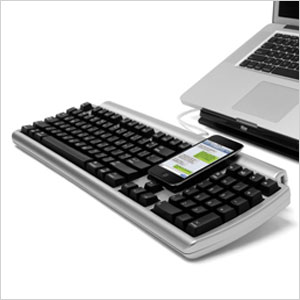 Matias Tactile One keyboard
This keyboard can go from your Mac or PC computer to an iPhone or other Bluetooth device (including iPads, presumably) with ease. Fully equipped with sculpted keys and Alps mechanical key switches (of the legendary extended Apple keyboard), you'll not only type faster on your desktop, you can also use this bad boy for other devices. Just press the iPhone key (yep, it's as simple as switching to CAPS-lock), and you can type like a pro from almost any enabled device. (Matias, $99 and up)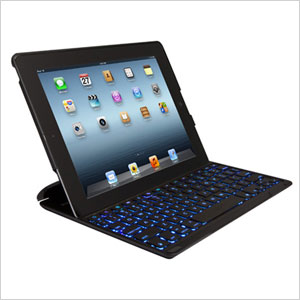 ZAGGkeys PROfolio+
This folio case not only protects your iPad, it offers a real keyboard with backlit keys, and it holds your iPad at the perfect angle when you open it to type. Its thin design also offers island-style keys that let you type quickly and efficiently. Save $40 by getting the non-backlit version. (ZAGG, $130)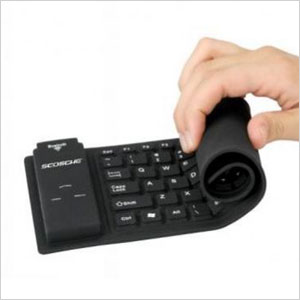 freeKEY
This flexible, water-resistant keyboard rolls up for easy-to-store portability. Stuff it into your purse or laptop bag for use when needed! It can be used with an iPad, iPhone, laptop or almost any other mobile device. (Scoshe, $50)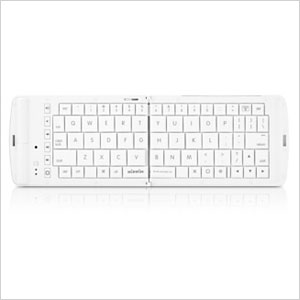 HiPPiH iEagle
This full-sized Bluetooth keyboard works for iPad, iPhone, iPod Touch and even your Mac. Its foldable design makes it perfect for tucking into your purse or messenger bag. It also has a built-in stand for an iPhone or iPod Touch, and a padded carrying case to keep it safe. It may not be as small as other options, but it does offer full touch-typing functionality. (Apple, $60)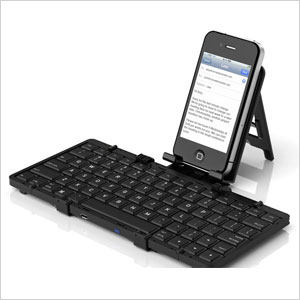 Jorno
Probably the most exciting item on our list is the one we can't try until fall. But girl, we can't wait! This unbelievable folding device doesn't take up much more room than an iPhone. We think it looks like a quality device and with props from the likes of Mashable and The New York Times, we'll definitely preorder ours on its September release date. Check out the video below. (Jorno, $79 – $99)
More ways to customize your gadget
5 Best camera apps for iPhone
How to make your own custom iPhone case
11 Things you didn't know about your iPhone