Foodies in
The Windy City!
The James Beard awards occurred on May 6, solidifying the hopes and dreams of a few select chefs and bar programs in the nation. Chicago was home to ten nominees this year; here are four restaurants and bars that stood out from the pack.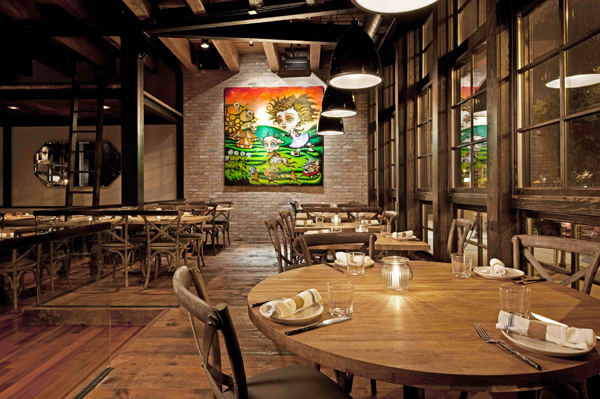 Top Chef's first female winner added another accolade to her name this month: James Beard Foundation Award winner, "Best Chef Great Lakes". Chef Stephanie Izard's West Loop restaurant Girl & the Goat features rustic new American cuisine with Mediterranean and Asian influences and has received praise from everyone from Anthony Bourdain to Rosie O'Donnell since opening its doors in 2010. The menu is divided into three categories: vegetables, fish and meat, with each ingredient playing the main star in its respective category. Although the menu changes frequently, items you might find include wood-grilled broccoli with rogue smokey bleu and spiced crispies, diver scallops with brown butter kimchee and hazelnut rapini and escargot ravioli with bacon and tamarind-miso sauce. Girl & the Goat also bakes their bread in-house, blends their own wine and serves local craft beers—- some personally crafted by Stephanie herself.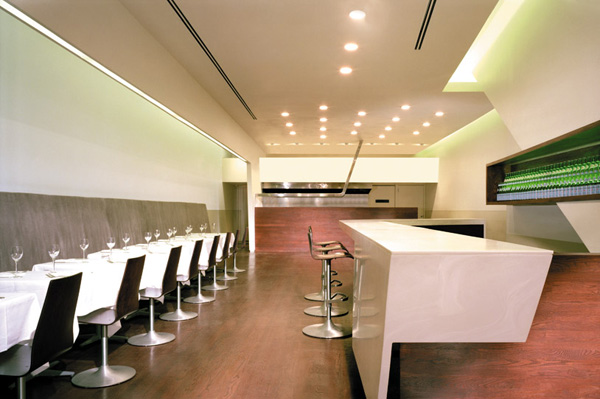 Not only did Blackbird's Executive Chef Paul Kahan win the coveted James Beard Foundation "Outstanding Chef" award (he tied this year with David Chang of Momofuku), their Chef de Cuisine David Posey was also nominated for the James Beard Foundation "Rising Star" award. This restaurant is obviously doing something right. Self-described as "modern fine-dining," the Michelin-starred Blackbird offers guests both an a la carte menu as well as a eight-course chef's tasting menu that changes daily. While a dinner of aged duck breast or dry-aged striploin and short rib may cost a pretty penny, cash-strapped foodies can alleviate gastronomic cravings with Blackbird's three-course $22 prix fixe lunch menu.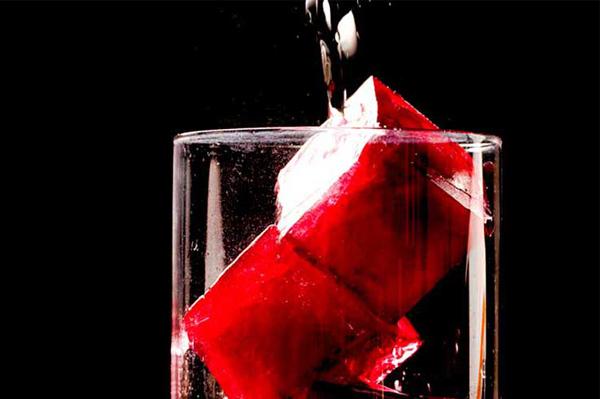 The Aviary is not a bar; it's an experience. Which is precisely why this craft cocktail haunt won this year's James Beard Foundation "Outstanding Bar Program" award. In fact, this is only the second year that the category for "Outstanding Bar Program" has been in existence, which means that The Aviary is raising the bar (sorry, we had to!) for cocktail programs everywhere. The Aviary is home to over 20 kinds of ice, hot cocktails, fuming cocktails with liquid nitrogen, tableside muddling, cocktails inside an ice sphere and other incredible presentations. Bartenders are trained as chefs, produce and herbs are sourced fresh daily and the fine line between innovation and tradition is carefully tiptoed. Be warned, it's not easy to get a seat to try these mind-blowing cocktails. The Aviary accepts a limited number of reservations daily at 6:00, 8:00 and 10:00 p.m., and you won't know if your reservation has been granted until 4:00 p.m. that same day. If you're really in the know, try your luck at scoring an invitation to the exclusive basement speakeasy of The Aviary called The Office— a 20-seat private room that features a completely different flavor-based menu of cocktails.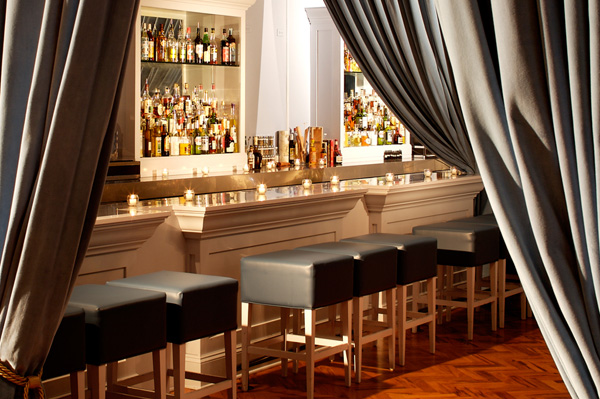 Chicago's bar scene is home to not one, but two James Beard Foundation-nominated lounges. The ultra-luxe Violet Hour has been credited for bringing 1920s speakeasy culture back in Chicago due to its elegant decor and creatively-named cocktails like the "Hush & Wonder" made with Matusalem, lime, Rothman & Winter Violette Liqueur and "The Brooklyn Dodger" made with Rittenhouse, Amer Picon, Pierre Ferrand Dry Curacao and Luxardo Maraschino. Finally, we love that this sophisticated lounge also doesn't take itself too seriously. "House Rules" on the website state: "No O-Bombs. No Jager-bombs. No bombs of any kind. No Grey Goose. No Cosmopolitans. And finally, please do not bring anyone to The Violet Hour that you wouldn't bring to your mother's house for Sunday dinner." Ha!
More on Chicago
Top 10 must-visit Chicago tourist spots
Windy City chic
Cultural vacation destinations in the Midwest and Great Lakes region