Plan for the future, even if unemployed
How can you plan for retirement when you don't have a job? Tucking money away for your future is a good financial move not only when you are working. We've got some tips for ways to save at any stage of the game.
If you are not currently in the workforce — whether by choice or as a result of corporate layoffs — you still need to save for your future retirement. Even if you are only able to contribute a small amount, in the end it really adds up. We've got some tips for saving for that future even when the money isn't pouring in.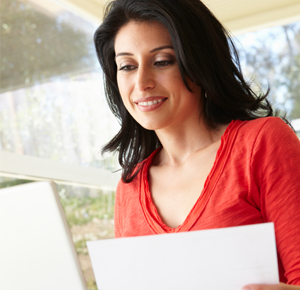 Spousal IRA
Is your spouse employed? If you have no income and file a joint tax return, you can contribute to an IRA for yourself even if you have no earned income. For 2013, the amount you can contribute is $5,500, with an extra $1,000 for those who are over the age of 50. Your IRA doesn't even have to be funded until the tax return is due on April 15th. Funds can be contributed to either a traditional or a Roth retirement account.
Health savings accounts
Have you considered the benefits of your health savings account as a potential tool for retirement savings? Health savings accounts are a great way to put away pre-tax money to be used for medical expenses. But what many people don't know is how those funds may also be used for retirement savings. An income is not required in order to contribute funds into your HSA, and funds may come from unemployment compensation, savings or even welfare payments.
Distributions from your HSA that are not used for medical expenses are included in income and are taxable. There is an additional 10 percent tax if distributions are not due to disability or death, or if you are under the age of 65 when you withdraw the funds. After the age of 65, however, you can withdraw funds from your HSA and avoid the additional 10 percent tax. You would pay tax on the distribution just as if you were withdrawing funds from a traditional IRA after age 65.
Independent 401k
For self-employed individuals, the independent (or solo) 401k is a great way to set aside money for retirement. While you may not be earning a regular paycheck, if you do consulting or freelance work for instance, setting up an independent 401k is a smart move. Plans need to be established before December 31st of the current tax year to be eligible. The solo 401k is designed for businesses where the only employees are the sole proprietor or the sole proprietor and spouse. Contributions to a solo 401k consist of both employee deferrals and employer profit-sharing. For tax year 2013, employee deferrals are capped at $17,500.
For example, a spouse who leaves a compensated position to care for a child or elderly parent might freelance to stay current on her job skills. Taking full advantage of the solo 401k is a smart way to set aside money for retirement even when you aren't earning a steady income.
Other options
If you still find that you need to contribute more money to a retirement account, you can always open an account at a brokerage or at your local bank and begin to make regular contributions to the account. While these accounts will not be tax-deferred, the money will still be set aside to grow — and be there when you need it.
Continuing to contribute to a fund for your retirement is important, even when you no longer have a steady income. Figure out how much you can safely contribute by tracking expenses for a few months and developing a budget that includes retirement contributions.
More on saving for your future
Tips for keeping your retirement plan on track
Start planning for retirement
Retirement fund vs. college fund — planning for the future