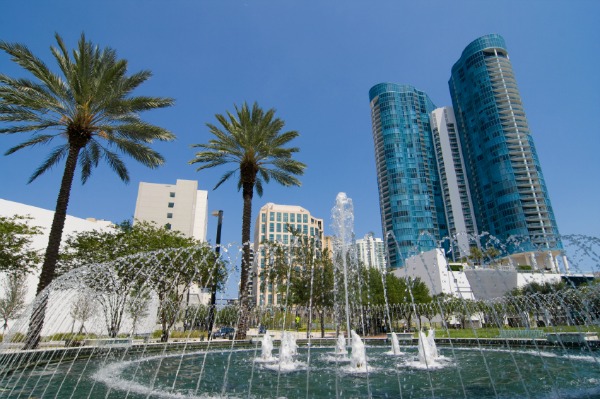 Stay
Located on 16 beautiful oceanfront acres, Harbor Beach Marriott Resort & Spa recently completed a $50 million renovation in celebration of its 25th anniversary. Though the property is located just minutes from great shopping and dining, and its beachfront location makes it ideal for any water sports you might want to try (from jet skiing to snorkeling), once you nab a sun lounger by the sprawling, tropical, lagoon-inspired pool you might not want to leave. Large, well-appointed rooms, diverse dining options, a private beach on-site and a 22,000-square foot full-service spa are just a few more reasons we fell for this well-run resort.
Dine
Fancy yourself a foodie? Fort Lauderdale boasts an impressive array of eateries and restaurants for all tastes and budgets. If you like seafood, the relaxed yet elegant 3030 Ocean at the Harbor Beach Marriott is the place to be. Efficient, knowledgeable service and creative dishes made with care make this oceanfront bistro a great place to unwind with a good meal.
If you want to ensure what you're eating is as fresh as possible, we suggest booking a table at sleek and stylish Market 17. The focus here is on creative, farm-to-table cuisine made from local, organic ingredients. The "market harvest," available on the night we were there, featured grilled marinated tofu, glazed chickpeas, radishes, beet greens, Moroccan-spiced kabocha squash puree and date butter for a healthy, hearty meatless main.
The buzzing YOLO (You Only Live Once) is a fun spot to dine, and the experience is made even more entertaining thanks to the open kitchen area where diners can watch (and smell) the culinary action unfold. From steak and seafood to classic sandwiches and flavorful salads that go beyond a bowl of greens (not to mention potent yet creative cocktails), this is a great spot to see and be seen in Fort Lauderdale.
Get fit
Is there any better place to blast calories than on the beach? We didn't think so, which is what makes Greater Fort Lauderdale (with its 23 miles of beaches) the ideal spot to get fit. Start by working up a serious sweat with a boot camp class on the beach. The Harbor Beach Marriott offers four heart-pumping classes a week led by Lt. Col. Bob Weinstein. The full body workout combines 90 minutes of strength training and cardio for a fun, fast-paced workout. We were equally impressed with the wide array of other fitness classes on offer, from yoga to spinning to HIIT (High Intensity Interval Training).
Next, tone all over (and try not to fall in the water) with a session of Stand Up Paddleboarding (SUP). The popular sport offers a full-body workout and there's no better place than Fort Lauderdale to give it a try. Burn up to 500 calories an hour as you work to stabilize yourself while paddling the open water.
Stay on your board, but add a new element to the SUP experience (and lengthen muscles while finding your inner calm) with SUP yoga. This new fitness craze started in Greater Fort Lauderdale and has attracted celebrities like Matthew McConaughey, Kate Hudson and Jennifer Aniston.
If you're still not tired, we suggest hopping into a kayak to paddle the the area's more than 300 miles of winding waterways. Kayaking can burn up to 350 calories an hour, so you'll be toning and blasting calories while you get a great view of the surrounding water.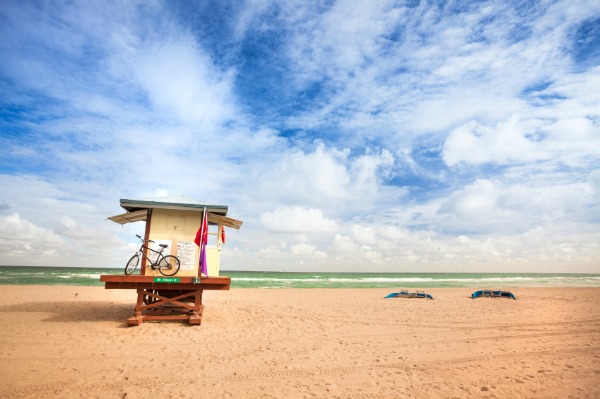 Shop
For some people (us included), no vacation is complete without a chance to shop. If that sounds like you, then we suggest making room in your suitcase. Known as Greater Fort Lauderdale's "style mile," bustling Las Olas Boulevard is lined with independently-owned boutiques perfect for stocking up on unique and stylish items you might not find at home. The must-shop street is also a restaurant row packed with renowned eateries, bars both casual and chic, and cafés with sidewalk seating (perfect for people watching with a drink in hand).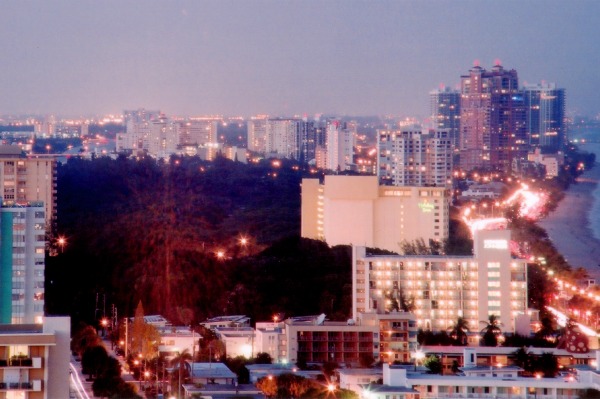 Be entertained
Fort Lauderdale might not be the first place you think of when it comes to arts and culture destinations, but there's more to this popular vacation spot than sunbathing and water sports. We were lucky enough to be in town for the inaugural Tortuga Music Festival on Fort Lauderdale Beach, two days of rock and country music right on the water. But no matter what you're into -- from performance art to theatre to jazz, classical or contemporary rock and pop, a wide variety of venues both large and small offer seemingly endless entertainment options.
Next up
Pack your bags and join us next time when Frequent Flier travels to awe-inspiring Angkor Wat in Cambodia.
More travel tips and trends
What to see and do in Hong Kong
Travel guide to Mo'orea and Bora Bora
A foodie's guide to Portland, Oregon