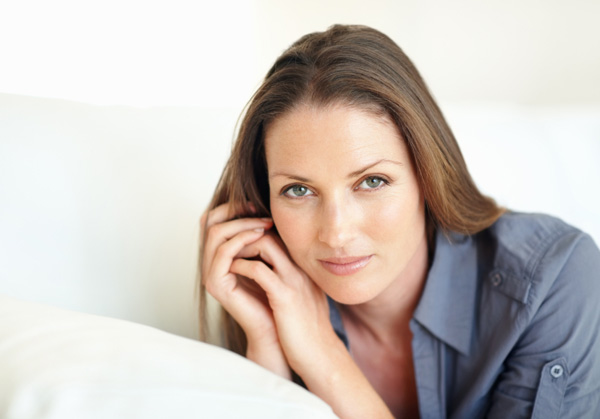 Better Safe than sorry
It's always wise to err on the side of caution when we are in eclipse season. You just don't know when the Stars are going to switch variables on you, and they'll do it at a moment's notice. This spring, we have three eclipses (instead of the typical two), which means that what was off on April 25 will be back on by May 9 before being blindsided by a totally unexpected twist on May 24. Sound crazy enough for you? Play your cards close to the chest, and you won't be trumped by circumstances that are beyond your control.

ARIES (March 20 – April 18)
You can no longer afford to ignore an uncomfortable financial matter. You tried to do things on your own, and it just hasn't worked. Saturn in the solar house of other people's money shows that you are having a hard go of it paying back a debt or collecting on money that is owed to you. In any case, it's time to meet with a third party on Wednesday. Whether you're seeking financial relief or compensation, this person will surely help you to balance your accounts.

TAURUS (April 19 – May 19)
A relationship or business association is pushed passed the breaking point on Monday, which begs the question: Why are you still holding on? There are some things that are worth fighting for and some things that are not, and what you're looking at right now would certainly fall into the "Throw the battle so you can win the war," category. The war to win in this case would be for your sanity and spiritual well-being. It's time to cut ties. The price for staying just isn't worth the cost.
---

GEMINI (May 20 – June 19)
You've been free to come and go as you please, but all that changes this week when your Ruling Planet Mercury forms an opposition to Saturn. Suddenly, you will have to account for where you've been, what you've done and every penny you've spent. Part dorm mother and part parole officer, Saturn energy will manifest in your life as an exacting supervisor, a nagging manager or a suspicious client. People will be convinced that you are pulling something — even if you aren't. And if you are? Clean up your act, pronto!

CANCER (June 20 – July 21)
Just when you're close to paying off an old debt, you get hit with a new cost. Unfortunately, this is typical when the Moon is traveling through that part of your solar horoscope that pertains to other people's money. It's a vulnerable position. Keep doing what you're doing, though, because you can pay down this new cost later. It's always wise to tie up loose ends during a last quarter Moon. Your top priority is to free yourself of a money drain that's has been bleeding you dry for too long.
---

LEO (July 22 – Aug. 21)
One unexpected result of so many weeks of high stress and excitement is that you reached your target weight. Which begs the question: What are you going to do to keep the weight off? Thankfully, this week's Sun and Mars trines to Pluto show that it's the perfect time to introduce a new regimen, because anything you start now (health- or money-wise) is likely to go the distance. Take advantage of this time to shape and tone the body that you want. It's very cooperative now.

VIRGO (Aug. 22 – Sept. 21)
Your wings get seriously clipped on Monday when someone you were trying to please gives you the thumbs-down. It will feel like a terrible blow, but be assured that it's a blessing in disguise. You did all you could to win this person's approval, and it just wasn't happening. In fact, he was enjoying keeping you twisting in the wind. Happily, your efforts haven't gone unnoticed. In fact, they've impressed someone who has been tracking your progress from afar. You'll discover who this is by May 6.
---

LIBRA (Sept. 22 – Oct. 21)
It took a while to learn that asking someone to make a decision for you when you already know what you want isn't a good idea. Not only does it set this person up for failure (sorry, he's not a mind reader), but it trips you up as well. May 1 is when you take back the reins of your life. You'll come across as so driven and confident that you shouldn't be surprised when loved ones and friends start asking you to make their decisions for them.

SCORPIO (Oct. 22 – Nov. 20)
You're right; they're wrong. So the best thing that you can do is wait people out until they get a clue. Thankfully, the penny will drop by Sunday (next Monday at the latest). Meanwhile, find a better way to placate demanding types because the more you withhold money, love or attention, the louder they will become. It can't hurt to throw a dog a bone on April 30. You don't have to give away the store, but you can still grease the palm or show a little sugar.
---

SAGITTARIUS (Nov. 21 – Dec. 20)
You'll soon get signs that your life is changing. Don't expect fish to rain from the heavens or to stumble upon a burning bush, but the signs will be just as revelatory. What's up? You're nearing the end of an eclipse cycle that's been rolling through your zodiac sign since December 2010. These eclipses are the reason you've seen the goalposts change in your life every December and June like clockwork. Everything clicks into place after May 24, when you'll be traveling the road you were meant to travel all along.

CAPRICORN (Dec. 21 – Jan. 18)
You know that you are on the right path. The important thing is to keep doing what you're doing — no matter how much loved ones question your aims and friends wonder whether you are acting in your own best interests. The past few weeks have been emotionally and spiritually exhausting, but you have also never felt more alive. The Sun/Pluto trine on May 1 gives you the courage to step away from a life that was too restricting and unfulfilling and to fully embrace who you really are.
---

AQUARIUS (Jan. 19 – Feb. 17)
You made your decision and it's done. You'd love to say that it was informed and well considered, but in truth, you're flying by the seat of your pants. You hate to admit it, but this is you at your best. The last quarter Moon on Thursday shows you getting what you want — and more. It will be your last hurrah, but if you're going to leave a situation, then it's better go out on an up note with people wanting more rather than with them looking down at their watches.

PISCES (Feb. 18 – March 19)
You know you're right, but you're not sure if you have all the facts straight. If you push ahead without accounting for every detail, then you could wind up jeopardizing everything you want to accomplish. However, if you don't come forward with the information you have now, you could lose your chance. It's important to step outside the urgency of the moment on Tuesday and to double-check everything for accuracy. It won't take as long as you think, and it will make all the difference.
More horoscopes
Your weekly love horoscope
Your weekly career horoscope
Your annual love horoscope for 2013