working at home
when school's out
The arrival of summer is an interesting time to be a work-at-home mom: You're thrilled to shed the doldrums of winter, but it can also mean losing your work-at-home schedule. In this issue of Working Mom 3.0, writer Stephanie Taylor Christensen offers tips on how to not just survive summer when you work at home and raise kids — but enjoy it!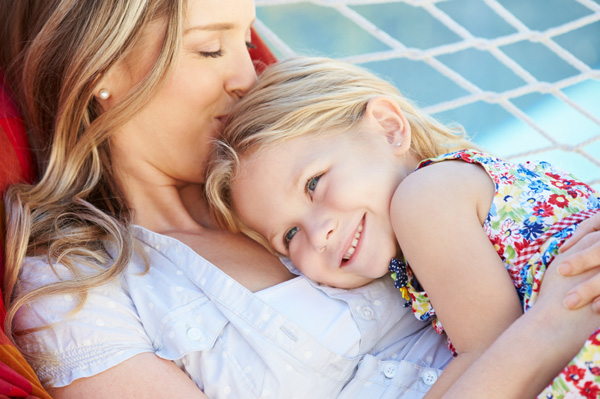 While I appreciate that I have the good fortune to spend the summer at home with my son, I'll admit I'm a little panicked at how I'll manage my workload — and him — at home full time. Though he currently attends preschool two mornings a week and still naps, I can't count on the predictability of those, but I really don't want to hire a sitter. (Not doing that was part of the reason I chose this path.) Given that I imagine I'm not alone in my summer struggle, here are four tips to help work-at-home moms do it all — even during summer break.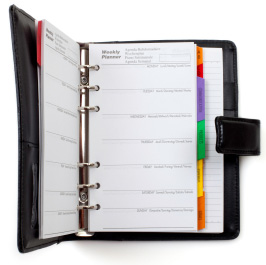 If you're accustomed to logging in as soon as the kids get on the bus or tackling work once they're in bed, you'll save yourself a lot of tears (probably from you and the kids) if you go into summer knowing that your work schedule as it once was is a thing of the past for the next few months. Use the late spring to take a look at your workload for the coming months before the kids are out of school, so that you can adjust your own client demand accordingly.
2
Realize the value of being present
Remembering these two "Ps" can change your entire summer experience: prioritize and plan. You became a work-at-home mom because you wanted to work — but also to be a mom who is home. Don't forget the importance of being present with your kids. Squash your plan of thinking you'll be able to send them in the backyard while you accomplish some work, and accept that summer presents a need to shift priorities. Adjust your budget early so that financial stresses are minimized. Cook on the grill and enjoy the outdoors instead of eating out, trade shopping trips for poolside days, and bike or walk instead of driving.
Activities for kids abound in the summer — take advantage of them, and use the time to conquer some work. Check out local Vacation Bible Schools, short-term day camps offered by the parks and recreation department, and even "mom's day out" events that may be offered on occasion from play cafes or churches in your area. Though the events may only last for a couple of hours, or be a week or so in duration, they can be invaluable in allowing you to keep your work-at-home career afloat (they're also usually cheaper than a babysitter).
4
Turn to others in your boat
Whether you work at home or are a stay-at-home mom, you''ll appreciate a little breathing room in the summer. Approach other moms you know and trust and arrange a "swap" where you take turns caring for one another's kids — even if it's just to take the gang to play at the park or pool every other week. If you can arrange a consistent trade-off schedule with your mom friends, you may even find that you recover as much work time as you had before summer.
Working Mom 3.0
The modern woman is redefining what it means to have a successful career. Rather than feeling torn between climbing the corporate ladder and having a happy family life, many women are choosing to merge the two and transition careers from a traditional role to a more flexible one. Working Mom 3.0 is reinventing the definition of "working mom," as office hours are held at home and revolve around nap times.
This column begins by chronicling the experiences of Stephanie Taylor Christensen, a former marketing professional turned self-employed, stay-at-home mom, writer and yoga instructor, as she strives to redefine "having it all" on her own time and terms.
More tips for working moms
Working Mom 3.0: Make your money work
Working Mom 3.0: 3 Ways to benefit from failure
Working Mom 3.0: Start a wellness program
---
The opinions expressed in this article are of the author and the author alone. They do not reflect the opinions of SheKnows, LLC or any of its affiliates and they have not been reviewed by an expert in a related field or any member of the SheKnows editorial staff for accuracy, balance or objectivity. Content and other information presented on the Site are not a substitute for professional advice, counseling, diagnosis, or treatment. Never delay or disregard seeking professional medical or mental health advice from your physician or other qualified health provider because of something you have read on SheKnows. SheKnows does not endorse any specific product, service or treatment.