Camera+ 
What we like: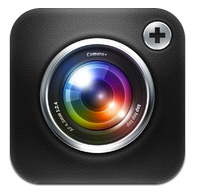 Set exposure separately from focus
LED as continuous fill light
Professionally designed effects
One of the most popular camera apps on the iPhone, Camera+ is designed to make taking great photos as easy as possible. Set independent exposure and focus by touching; use the built-in LED as a continuous fill light; or take advantage of features like the advanced shooting modes, timer, high-quality zoom, scene modes and effects designed by a professional photographer. All this and more make it easy to see why this app has been at the top of the charts since its release. (tap tap tap, $1 for a limited time only)
Camera Awesome
What we like: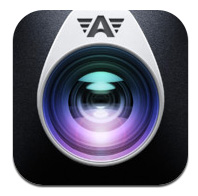 1-tap Awesomize
1-tap sharing (to a wide list of services)
Video "precording"
As one of the most powerful and easy-to-use camera apps available, Camera Awesome lives up to its name. A beautiful interface makes it a snap to take shots that don't look like they were taken from a smartphone — just tap Awesomize for sharper, better-exposed photos. With professionally designed filters, plenty of features and the ability to expand the default app functionality through an expansive list of add-on packs, Camera Awesome should delight photographers of any experience level. (SmugMug, Free)
CameraBag 2
What we like: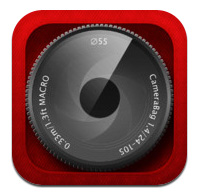 High-quality images
Minimalist interface
User-defined styles
CameraBag 2 is an elegant camera app that bills itself as the first "hi-fi" photo app. Built on the analog engine of the professional desktop app of the same name, CameraBag 2 boasts impressive image quality with extremely smooth color gradations, even on heavily filtered images. It also allows you to remix and play with each of the 24 different styles for endless variation. Over 50 more styles are available through in-app purchases. (Nevercenter Ltd. Co., Free)
645 Pro
What we like: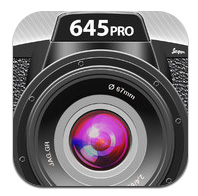 Extremely high image quality (dRAW/TIFF)
Unprecedented control
Professional film modes
Designed from the beginning to be the professional photographer's iPhone camera, 645 Pro works the way a camera works, with no layers of menus to maneuver through. All key settings are "on-camera" and provide an unprecedented level of control. Configurable spot metering and white balance, night mode, interchangeable backs and dRAW support all make for a daunting and impressive set of features. So much so that developer Michael Hardaker has created a simpler, more streamlined app named PureShot for users who want extremely high-quality photos without the complexity. (Michael Hardaker, $3)
Pris
What we like: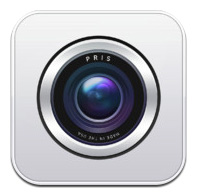 Full-screen shutter button
Streamlined focus and exposure controls
Live luminosity histogram
Pris takes a unique approach to camera apps by letting the user experience the moment, providing only what's needed to get the perfect shot. Pris is packed with thoughtful touches: tap anywhere on the screen to take a picture, swipe the live luminosity histogram to switch to video, and turn the iPhone on its side for panoramic stills. Use the histogram to fine-tune exposure in the app. Streamlined controls and gesture shortcuts make Pris a unique and creative camera app. (Digital Arch, $4)
More iPhone apps
Best apps for the iPhone: Apps for dog lovers
15 Miracle apps that will streamline your life
5 Best photo filter apps for the iPhone