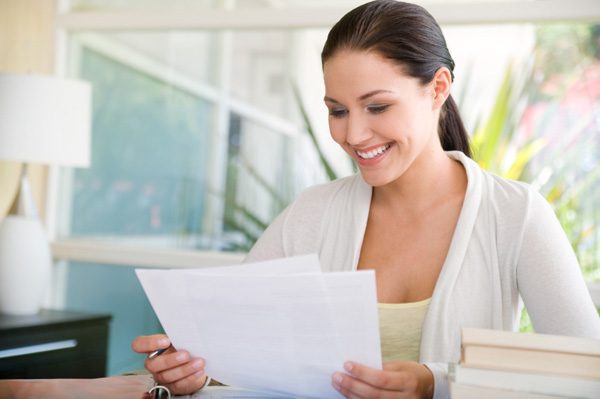 Don't get chopped!
Take care of any unfinished business — like loans, applications, and tax returns — before Friday because that's when Pluto turns retrograde. Pluto turning retrograde is like that moment on the food cooking shows when the time is up and the chefs have to present whatever's on their plate. Hopefully, you prepared things to perfection and remembered to include all the ingredients. If not, then you could be chopped. But don't worry if you are, because Pluto is also the planet of rebirth, which means that you could be invited back to reapply or resubmit when Pluto comes out of retrograde in the fall.

ARIES (March 20-April 18)
The spring of 2011 was when you were flooded with an array of opportunities and competing choices. It was an exciting time, but frustrating too, because you couldn't really make the most of what was on offer. The sky this week looks a lot like the sky back then, however now you're older, wiser, and know what to expect. Developments on April 10, 17, and 18 could really take you places where you have never gone before. The adventure is waiting if the spirit is willing.

TAURUS (April 19-May 19)
You won't like hearing that something you were counting on — maybe it was a refund, a reprieve or a loan — has been revoked on Friday. This is typical of Pluto turning retrograde and Pluto often pulls the plug on a hope or aspiration right at the time when you need it most. Don't waste your energy railing at Fate, because it's a fait accompli. Just switch to the next contingency plan and soldier on. Things really do get better after April 19.
---

GEMINI (May 20-June 19)
You've spent so much time looking at a half-empty glass that you'll need a little while to get used to one that's half full. Thankfully you're a quick study and you'll soon recognize how the opportunities coming into your life over the next few weeks will rapidly fill that glass to the brim. Something that will help will be Ruling Planet Mercury entering Aries on Saturday. Aries energy is zippy energy, so this is when you will finally feel on the ball after weeks of foggy-headedness.

CANCER (June 20-July 21)
The New Moon on the 10th signals a complete change of season for you. No longer tired and fatigued, your horoscope is bursting with energy and life. This is the time for you to come out from under that rock you've been hiding under and to set your sights higher than you've ever set them before. Whether your aim is a new address, a new income bracket or a new amour, you will want to target it now because it could be yours by your birthday.
---

LEO (July 22-Aug. 21)
We all have our designs for living where we sketch out the things we want along with deadlines and due dates. Yet you could find yourself returning to the drawing board on Friday. This is when Pluto, the planet of transformation, turns retrograde in that part of your solar chart that pertains to health and work. This could reintroduce a complication that you believed was settled back in Sept. 2012. Don't worry. Rewrites happen all the time and oftentimes they're an improvement on what came before.

VIRGO (Aug. 22-Sept. 21)
A colleague or client is blindsided on Friday — and so are you. It's hard to tell whether this person foolishly put all of his eggs in one basket or was deliberately misled. In any case, Fate has spoken (or rather sat down) and there will be a lot of cracked hopes and running resentment. All is not lost; merely delayed until September. Help him to clean himself off and to get back on his feet. Unlike Humpty Dumpty you will be able to put things back together again.
---

LIBRA (Sept. 22-Oct. 21)
What took place on March 28 shows that disagreements with a certain man in your life (it could be your husband, father, or boss) will only go from bad to worse unless you wave the white flag. It's not fair nor is it right, but something has to give. You may not be in the stronger position circumstantially, but you are when it comes to doing what's morally right. Don't expect it to be recognized now, but it will be after April 30.

SCORPIO (Oct. 22-Nov. 20)
You will find yourself in a damned-if-you-do and damned-if-you-don't predicament on Friday. Maybe you're being pressed to speak your mind, to betray the secret of someone you know needs help, or to make the decision that nobody else is willing make. Whatever the horns of your dilemma, you're better off doing what you know is right. People may resent you in the moment (what's new?), but they'll thank you afterwards for having the guts to say and do the things that they could never have done themselves.
---

SAGITTARIUS (Nov. 21-Dec. 20)
The New Moon on April 10 occults in your house of pleasures. This will bring you joy in the areas of sports, arts and entertainment, children and romance. Astrology spends a lot of time talking about rough passages and challenging times and tends to give short shrift to the things that amuse and delight us. Consider this your cosmic memo that you will be blessed with four weeks of joyous times. This will be especially good news for soccer Moms.

CAPRICORN (Dec. 21-Jan. 18)
Pluto turns retrograde in your zodiac sign on Friday. This change in planetary direction will give you a much-needed break from the wear and tear. It's been one heavy episode after another since November 2012 and it's a tribute to your strength and fortitude that you have been able to endure it as well as you have. You've also shown that you're a lot more capable than you thought. This will translate into real progress over the next three months.
---

AQUARIUS (Jan. 19-Feb. 17)
Your philosophy is "live and let live." But there are times when people mistake this for you being lax or a pushover. And these are the people who really don't know you that well. The flip side to "live and let live" is your belief that if you give someone enough rope, then gravity will do the rest. This will become clear to those who have crossed you on the 10th when you reveal how their own words and actions have condemned them.

PISCES (Feb. 18-March 19)
It was Teresa of Avila who said that more tears have been shed over answered prayers than unanswered ones. Now this doesn't mean that you will be regretting a wish come true on the 12th, but it does show that you'll wonder what you've gotten yourself into. The unexpected materialization of something you've longed for could leave you flummoxed because it comes with a whole series of consequences and complications that you didn't anticipate. Thankfully you have five months to work it all out.
More horoscopes
Your weekly love horoscope
Your weekly career horoscope
Your annual love horoscope for 2013