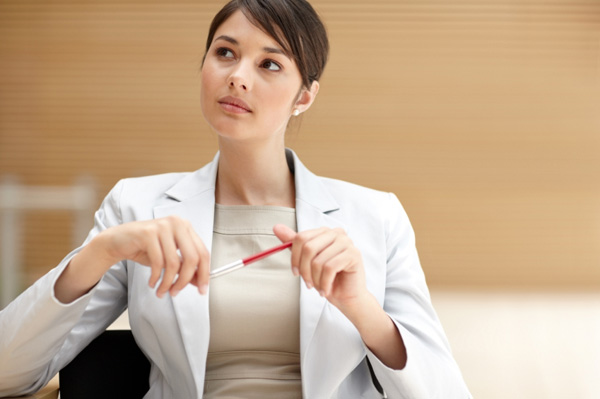 Sometimes you have
to go down to go up
We live in a breakneck, competitive society where everything is very go, go, GO! But this kind of trading-floor frenzy is not conducive to building a business or charting a career path. That kind of planning takes real thought and careful strategizing. Pluto retrograde on Friday begs the question if you have gone as far as you can go. Have you reached the summit of what you can do? If so, then you may have to climb down off that peak. It's the only way to get to the new and higher one that you will soon be setting your sights on.

ARIES (March 20-April 18)
Everybody heard you the first time. It's hard to remember when you have so many planets passing through your zodiac sign, because the cosmic influence is apt to make you pushy, impatient, and LOUD. Nevertheless, you do have your colleagues' support and they definitely have your back, so feel free to launch your most ambitious projects on Wednesday and Friday. Not only will these sail over the walls of naysayers, but they will hit their target audience.

TAURUS (April 19-May 19)
One chapter of your career is coming to a close while a new one is just beginning. It's hard to see this current transition as being a good one because it looks like you're losing so many things. You could be facing a demotion, a drop in salary, or a cutback in hours as you move from one department to another. But think of it as a plant being transplanted into a new pot. Once over the shock, you'll branch out in new and vigorous ways.
---

GEMINI (May 20-June 19)
Pluto retrograde on the 12th shows that someone you've been doing business with will be picking up his toys and departing the sandbox. It's not the most mature thing to do — especially when you were so close to working out your differences — but it's better for you in the long run. You've spent too many sleepless nights trying to figure out how to please someone who just wasn't going to be pleased. But don't worry. You'll find a better fit on April 25.

CANCER (June 20-July 21)
This is one week when you don't want to miss a day of work because you could find yourself transported from the back of the line to the head of the pack in the blink of an eye. The New Moon on Wednesday will bring some exciting and unexpected developments, and you're in the position to capitalize on each and every one of them. This is the big break that you've been looking for, so get ready to rock.
---

LEO (July 22-Aug. 21)
The New Moon on Wednesday is an important one for you — especially if you travel for work. What may not look like much at first promises to yield more than what you expect. People really come alive when you walk into the room and your personal presence makes all the difference. If you don't travel for work, then you can expect to hear good news from far away. Someone could place a big order with your company or you may be invited to interview with a competitor who's been tracking your progress.

VIRGO (Aug. 22-Sept. 21)
If things aren't coming together in the way that you like, then it means that you're trying to force a fit. This is never a good thing, even if deadline pressures are forcing you to salvage the situation. There is always time to dismantle and to reconstruct again. This could make a supervisor see red on Wednesday, but the simple truth is that it's more cost-effective to get things right the first time than it is to go back and try to fix them later.
---

LIBRA (Sept. 22-Oct. 21)
Pluto turning retrograde on Friday will slow down the wheels of progress. It won't inhibit your forward movement, but things will take longer than you think to pan out. It's important to work with planetary retrogrades even if they are devilishly frustrating. Pluto won't come out of retrograde until Sept. 21. It seems like a long way off but when you discover how things weren't as ready as you thought, then you'll appreciate how you need this time to get your business house in order.

SCORPIO (Oct. 22-Nov. 20)
You will need to take charge like you never have before at work this week. There is a lot of volatile energy surrounding a particular project, enterprise, or sale and things could fall apart on Friday. Of course it's when things get this heated that co-workers race to dive down their rabbit holes. Thankfully you were born under a sign that can make decisions in the moment and stand by them. Anything you do will be right because things were barely held together by spit and glue anyway.
---

SAGITTARIUS (Nov. 21-Dec. 20)
You'll be glad to know that there's financial relief when Pluto turns retrograde on the 12th. It doesn't mean that you're free and clear, but at least you'll be able to see the forest for the trees and that's a step in the right direction. Set up payment plans rather than paying down debts in huge fell swoops and you'll make progress. You have until September 21 to get your money house in order. That's when Pluto will come out of retrograde.

CAPRICORN (Dec. 21-Jan. 18)
The collection of planets at the bottom of your chart shows that there's money to be made at home. Maybe you're ready to start working out of your house or this is the week when you go into business for yourself and run everything out of your home office. The New Moon on April 10 is extremely favorable for buying or selling property as well as for refinancing. Terms will be to your liking. The 17th or 24th are auspicious dates for finalizing deals.
---

AQUARIUS (Jan. 19-Feb. 17)
You're pretty laid back at work until somebody crosses the line. And it looks like a certain colleague will be doing exactly that on April 9 or 10. You'd love to let it go — you're not one to go running off to HR every time there's a "crisis" — but the problem has been building for weeks. You may have to give this person a dressing down on Friday along with some wing-clipping, but it's better that this comes from you than the higher-ups.

PISCES (Feb. 18-March 19)
Wednesday is your make-or-break day regarding a financial matter. This could pertain to a sale, a deal, or the resolution of a dispute. The New Moon in Aries shows that there is a lot at stake so you can expect exchanges to be heated and provocative. Your reaction will be "I don't need this," but in fact, you do. Don't yield the field when you're on the brink of winning it all.
More horoscopes
Your weekly love horoscope
Your weekly horoscope
Your annual love horoscope for 2013 
---
The opinions expressed in this article are of the author and the author alone. They do not reflect the opinions of SheKnows, LLC or any of its affiliates and they have not been reviewed by an expert in a related field or any member of the SheKnows editorial staff for accuracy, balance or objectivity. Content and other information presented on the Site are not a substitute for professional advice, counseling, diagnosis, or treatment. Never delay or disregard seeking professional medical or mental health advice from your physician or other qualified health provider because of something you have read on SheKnows. SheKnows does not endorse any specific product, service or treatment.
More From SheKnows Explorer