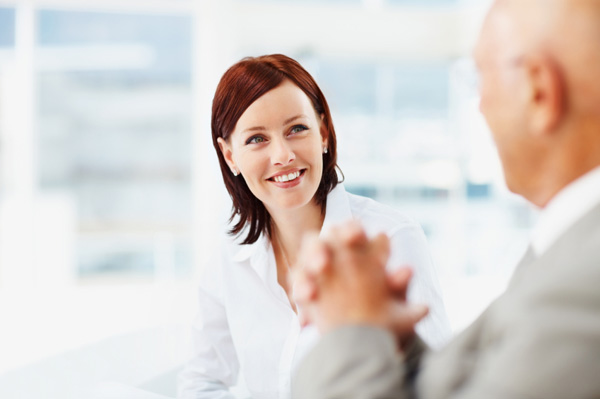 Where things
are heading
This week's Sun/Jupiter sextile shows that it's the perfect time to sit down with your boss and have a friendly discussion about where things stand vis-à-vis you and work. Jupiter energy is benevolent energy, so there won't be anything strained or awkward. In fact, you can expect to get some real encouragement. And for those of you who feel like you're working for the boss from hell? Then Thursday and Friday are perfect for interviewing elsewhere. You will get a warm and welcoming reception.

ARIES (March 20-April 18)
You need to take a long hard look at why you don't want to step into a leadership position. You say you don't want the pressure and responsibility that comes with it, but is that the real reason? Chances are you're dealing with more stress by being in the number two spot. The only way that you're going to find out if you're cut out for this kind of thing is to give yourself the chance. Don't be the obstacle to your own success.

TAURUS (April 19-May 19)
You can't have it all. It's hard thing to accept — especially when you are as talented and as ambitious as you are. But think about what would happen if you got everything you asked for? You'd be buried in an instant. You're in a position right now at work where you can say yes to certain things and no to others. Streamline your goals and economize your efforts, and you will be amazed by the progress you can make for a fraction of the effort.
---

GEMINI (May 20-June 19)
You can always wrangle up a new job and even a promotion, but the root of your dissatisfaction may stem from the feeling that you aren't really doing what you were meant to do. The Sun/Jupiter sextile on Monday will act like a calling card from your higher purpose. It may come in the form of a suggestion from a friend or a bonafide job offer. In any case, you should check it out. It could wind up making all the difference.

CANCER (June 20-July 21)
Your ability to read between the lines will come in handy on Tuesday. For all the talk of team players and how everyone is truly valued at the company, you can tell that changes are afoot. The real question is are you in or out? It wouldn't be the worst idea to meet with your boss or supervisor to see what's up. Chances are she or he will be impressed with your timing and will happily give you the inside scoop. The fact that you're meeting in person is also a good sign.
---

LEO (July 22-Aug. 21)
You have a network of contacts that could be doing a lot more for you. The wonderful thing about being a Leo is that you will shine in whatever it is that you choose to do. The downside is that you expect opportunities to come to you on their own. Well, there are times when you just have to get on out there and beat the rushes. Do it on Thursday and Friday. You will be delighted by what comes flying up.

VIRGO (Aug. 22-Sept. 21)
You will get a thumbs up from the universe on Monday, that will come in the form of an accolade, a recommendation or a not-so-subtle hint that you will soon figure prominently in future plans. However, an unresolved matter will rear its ugly head on Tuesday, making you doubt all of that. You shouldn't. But you need to learn to give more credence to developments that unfold over time than to the drama of the day-to-day crisis du jour. Don't let it steal focus.
---

LIBRA (Sept. 22-Oct. 21)
Do you like where you are working? This might be a good week to circulate your resume and to schedule some job interviews. It's always a good idea to know what your market value is, and you may be surprised to learn that it's higher than you thought. This could be the very ego boost you've been looking for. Then again, it could provide the impetus you need to make the switch to another company where your talents would be more appreciated.

SCORPIO (Oct. 22-Nov. 20)
People either trust you inherently or they find you disingenuous. This split opinion widens on Tuesday when the Moon occult Pluto sets up a situation where you advance but at a colleague's expense. Obviously you have to seize the opportunity, but you know that the people who were critical before will be even more disapproving now. Just remember that there's no way you can win with them and that a big part of success is learning to make peace with that.
---

SAGITTARIUS (Nov. 21-Dec. 20)
The current alignment of planets is very similar to the sky we had back in the spring of 2011. You felt very on fire then and like you knew better than anyone else. What followed was a series of sobering experiences. You've learned a few things about yourself since and are ready for a second chance. Don't overplay your hand. Treat co-workers like equals (instead of the hired help) and this time you will benefit from the fiery energy coursing through your horoscope.

CAPRICORN (Dec. 21-Jan. 18)
You will hear of an opportunity to advance at work on Monday. This could materialize as a job opening, the start of an exciting project or a new client on the scene. In any case, you will want to position yourself so that you can make the best impression possible. Remember that you are only as good as your talents and skills. Polish them up and get them at the ready, and you won't need any fancy schmancy resume or flowery recommendation.
---

AQUARIUS (Jan. 19-Feb. 17)
There's still life in that business negotiation, as you will discover on Monday. It's funny because you didn't really mean to play hard-to-get when you said no, but the person you're dealing with is more serious about finding a fit than you thought. These sorts of things are to be expected when the Sun sextiles Jupiter, planet of good fortune. Continue with the back and forth and you will come up with that win/win score that everyone's looking for on the 5th.

PISCES (Feb. 18-March 19)
You were born under Neptune, the planet of ripple effects. All you have to do is drop a hint and watch the wavelets spread far and wide. This can be an idea, a suggestion or even the outline for a proposal. Favorable planetary aspects on Monday and Friday show that what you say will reach the ears of the right people who can make things happen. Remember that the same rule applies to gossip, so it might be prudent to practice some self-editing, too.
More horoscopes
Your weekly love horoscope
Your weekly horoscope
Your annual love horoscope for 2013 
---
The opinions expressed in this article are of the author and the author alone. They do not reflect the opinions of SheKnows, LLC or any of its affiliates and they have not been reviewed by an expert in a related field or any member of the SheKnows editorial staff for accuracy, balance or objectivity. Content and other information presented on the Site are not a substitute for professional advice, counseling, diagnosis, or treatment. Never delay or disregard seeking professional medical or mental health advice from your physician or other qualified health provider because of something you have read on SheKnows. SheKnows does not endorse any specific product, service or treatment.