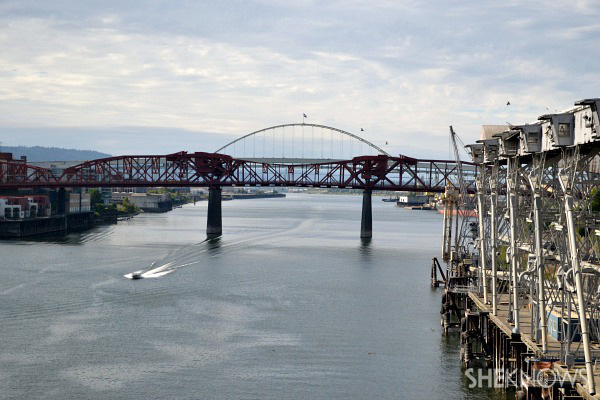 more than donuts in this hipster town
Forget what you've heard or what you've seen on TV, and hightail it to Portland. You'll find one of the most incredibly funky and weird, relaxing and inviting, crunchy and environmental — and just downright delicious — cities in the entire country.
There are more than donuts and coffee in this hipster city, but that doesn't mean you shouldn't sip every warm cup of java or bite into every freshly fried donut you find. Just be sure to stop by some of the other amazing eateries, breweries and gourmet restaurants you see for some of the best food you'll ever have.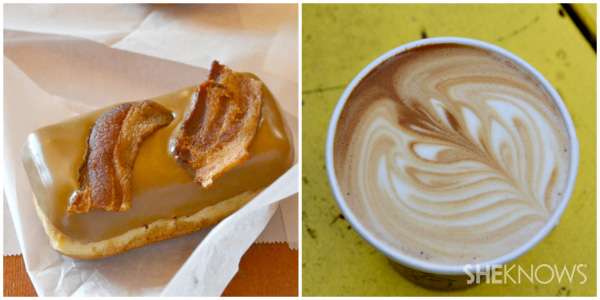 Coffee & pastries
Seattle isn't the only Pacific Northwest town that can brew a good cup of joe. In fact, Portland is home to one of the best coffee shops in the country, Stumptown. They have five locations in the Portland area, but the Division location is the one that started the revolution. The coffee is so incredible; you won't need to muddy it up with fancy froths, foams or creamers. You also can't have breakfast in Portland without a stop at Voodoo Donuts. The interior reminds you of a teenage boy's bedroom, with brightly colored posters and neon signs. Order the iconic maple bacon donut (or six of them) — they are worth it.
Gourmet lunch on the go
Most cities have food trucks, but Portland has food carts, which are perched in parking lots called cart pods. Multnomah County has more than 475 food carts alone, and that number is growing every day. If you're in the 5th and Oak district, stop at Tabor. This gypsy-like truck has the best Czech food in town, like fried eggplant sandwiches. Get some unbeatable fish and chips from the Frying Scottsman in the Southwest area pod (near 9th and Adler). If you'd like a brew with your grub, head to the Mississippi Marketplace, where you can bring your cart food into the local German pub to enjoy a frosty pint with your grub. The Korean tacos at KOi Fusion are divine. For a light vegan lunch, grab the tofu tacos at one of the city's oldest carts, Divine Cafe in the Good Food Here pod.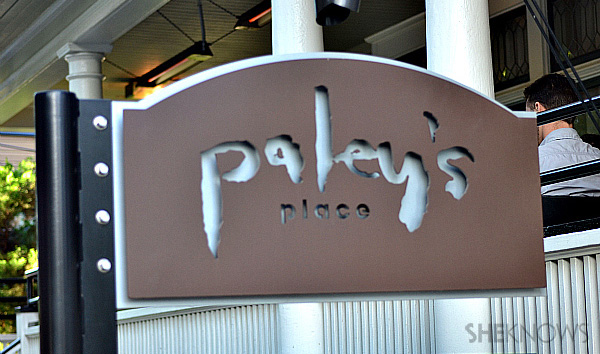 Farm-fresh dinner and wine
If farm-to-table dining is your mantra, Portland is going to be your religious temple. Arguably one of the best restaurants in Oregon is Paley's Place, located on northwest 21st Avenue. This restaurant has been serving up amazing local, sustainable fare for 18 years and even has a cookbook detailing their most popular dishes. Their menu is seasonal, with dishes like roasted duck breast and pork head and foot ravioli. Order the charcuterie platter to start, and be sure to try the beef tongue with horseradish. Pair your dinner with one of their many wines that come just a few miles away in the Wilamette Valley.
Another gourmet, five-star and amazingly unpretentious place to dine is Beast PDX. Only open Wednesday through Saturday for two seatings (one at 6 p.m. and one at 8:45) and one seating at 7 p.m. on Sundays, you have to book your visit well in advance. But the food is worth it, trust us. The menu changes weekly and features only what's in season. Order the six-course tasting menu, which comes with a small selection of wine for each meal. Like Paley's, always start with their hand-picked and cured charcuterie menu and, if they have it, the pork belly. It's crispy and absolutely melts in your mouth.
After-dinner ale
Portland is home to more beer than it is hipsters, and that's saying something. For a taste of many locally handcrafted beers, stop by Henry's Tavern in the Pearl District. Henry's has more than 100 beers on tap, most of which you've probably never heard of. Pair an ale of your choice with their signature Gorgonzola fries. If you want a taste of true Portland, grab a growler and drink your face off at Rogue Distillery and Public House. Their Dead Guy Ale is one of the most popular on the menu, for its hoppy yet mild taste (and awesome name). Their pub menu is awesome, with traditional fare like buffalo chips and spin dip. We're die-hard fans of the fermenter's platter though, which has rogue creamy blue cheese that will change your life.
More food guides
Food & wine lovers guide to Northern France
Food lovers guide to Cleveland
Parisians guide to visiting Paris