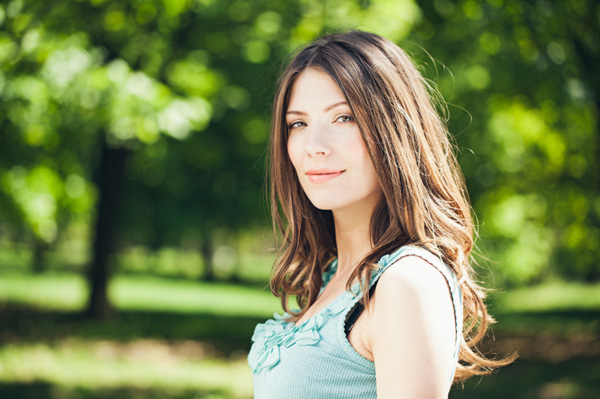 Growing Pains
Growth doesn't come easily. That's why they call it "growing pains." Pluto, the planet of transformation, is very powerful this week, and it's pushing you to evolve as a person. This will create some painful dilemmas on Tuesday and Sunday, when you realize that certain situations don't matter like they used to. And this doesn't mean that you could care less; it means that they have lost their relevance. Don't try to hold on to things that have outlived their purpose. It's time to say goodbye to the old and to embrace the new.

ARIES (March 20-April 18)
Mars/Pluto squares always bring power struggles, and the one on Tuesday will be especially potent. Most people duck out during times like these, but you will need to stand your ground. It's the right thing to do. You can expect stress and aggravation, but Venus cazimi on Thursday shows that support will come from an unlikely quarter. You may not know who this person is (yet), but the people messing with you do —  which is why they will yield the field.

TAURUS (April 19-May 19)
This is the week when you will have to be the bigger person. It won't be easy, because everyone will be pushing your buttons on March 27, 28 and 31. The hardest day will be Wednesday because the full moon in Libra shows a deception or betrayal. And it's as cloak-and-dagger as it sounds. Not the upper you were looking for, but at least you will know who's for you and who's against, and that's the first step toward regrouping.
---

GEMINI (May 20-June 19)
So many things are winding up all at once — and in just about every area of your life — that it will be hard to see straight. This is the time when you need to take things one day at a time. You were born under Mercury, the planet of the pathfinder, so trust that there will be a stepping stone when and where you need it. Moreover, Jupiter in your sign shows deliverance from a dark and heavy situation over the weekend.

CANCER (June 20-July 21)
A pledge or promise will be pushed to the breaking point on Wednesday. Usually you would stand by this person, but maybe it's time to part company? Loyalty is a two-way street, and it looks like you've been doing all of the giving while this person has been doing all of the taking. Don't feed the habit. You want someone to want you; not need you and then disappear after that need has been satisfied. You deserve better.
---

LEO (July 22-Aug. 21)
Game-changing cosmic activity in the skies above says this is the week to chart a new course. Now's the time to take off for parts unknown, to walk out on your dull-as-dishwater day job or to treat yourself to a complete makeover. Be adventurous, and don't hold back with the crazy dreams and wild pursuits, because it will be a long time before you get a heavenly invite like this again.

VIRGO (Aug. 22-Sept. 21)
This is not the week to try to make sense of your life. The stars are playing 52-card pick-up with all of your goals, priorities and responsibilities, so you're better off just waiting out the reshuffle and seeing what emerges in early April. But this doesn't mean that you have to just grin and bear it — not when there's a pleasant diversion worth checking out on the 29th and 30th. A little fun right now couldn't hurt.
---

LIBRA (Sept. 22-Oct. 21)
You don't like all of this conflict. It's like nails on a blackboard to your good sense and sensibility. But conflicts won't resolve themselves on their own, as you will see on Wednesday and Thursday. Since you can't maintain your customary neutrality, it looks you'll have to just roll up your sleeves and enter the fray. There are times when you have to make the switch from peacemaker to peacekeeper, and this would be one of them.

SCORPIO (Oct. 22-Nov. 20)
It may feel like you can't win for trying, but you can if you use your head. There are certain times when your skepticism serves you and times when it doesn't. Your skepticism isn't doing you any favors on Tuesday. If anything, your dark read of the situation is leading you to turn away from the very person who can help you. Ask for the advice, support or favor you need, and you will get it on Friday.
---

SAGITTARIUS (Nov. 21-Dec. 20)
Surrounding yourself with the right people is the key to happiness and success. Whether it's in business or your day-to-day doings, you want to know that friends and acquaintances are on your side. The Mars/Jupiter sextile on Tuesday shows a friend opening a door for you or making resources available for you to use. It seems overly generous, but go ahead and accept. Just remember to do the same for someone else one day. Jupiter is the planet of paying it forward.

CAPRICORN (Dec. 21-Jan. 18)
Revisiting expectations isn't a bad idea — especially when they've been getting in the way of what you want. You've always been torn between the things you could do if given half a chance and the things you have to do because it's what's expected. On Tuesday and Thursday, you will be given a chance to explore the coulds instead of sticking with the shoulds. Be bold and try a different path. You'll soon see how it makes all the difference.
---

AQUARIUS (Jan. 19-Feb. 17)
Everyone's convinced that you hold the key to their happiness. Expect them to vie for your hand or to campaign for your seal of approval. It's like being thrown into a lion's den of telemarketers. Thursday will be overwhelming, and you will want to retreat — but don't. You don't have to give them the answers they're looking for, but you do have to answer. Some will be delighted, others disappointed. But everyone can live with it — most of all, you.

PISCES (Feb. 18-March 19)
Now that things are coming to a close, you can think of a million things that you could (and maybe should?) have done differently. It's important for you to stay the course, because the Mercury and Jupiter square on Friday is famous for introducing all kinds of alternative universe scenarios that don't really amount to anything. You need to accept that what's done is done and embrace the start of a new chapter in your life.
More horoscopes
Your weekly love horoscope
Your weekly career horoscope
Your annual love horoscope for 2013