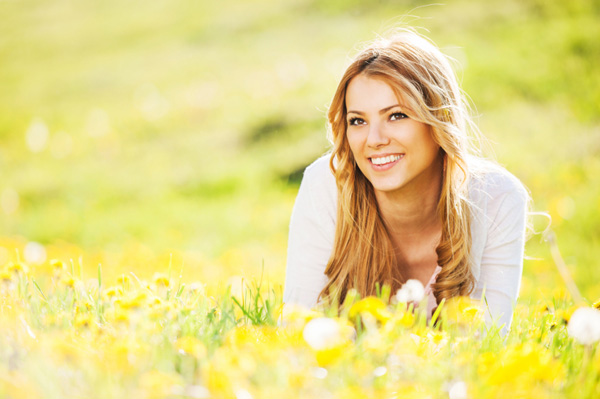 A fresh start
Aries is the zodiac sign of the spring equinox, which begins on Wednesday. Spring always brings a new beginning or a fresh start, but yours will take off quickly this year, thanks to all of the planets that will be gathering in this corner of the sky. Translation? It will feel like you're going from zero to a hundred miles per hour. You will need to keep your hands on the wheel and your eyes on the road ahead, because you will make more progress in the next five weeks than you have in past five months.

ARIES (March 20-April 18)
You are going to feel more alive and on top of things now than you have felt in months! That's because the Sun will enter your zodiac sign on Wednesday, followed by Venus on Thursday. Not only will you feel like you've got your mojo back, but you'll be turning heads and firing imaginations at the same time. You couldn't ask for a better planetary combo for love, money, and a boost in your approval ratings.

TAURUS (April 19-May 19)
Don't go looking for trouble because it will have its sights set on you this week. A money matter that you thought was concluded will come undone on Tuesday, a misstep could cost on Wednesday and loved ones will be outrageously demanding on Thursday. It's a good thing that you were born under a sign famous for its thick skin, because you'll need it. Things lighten up on Saturday.
---

GEMINI (May 20-June 19)
The future will start to look brighter with every passing day, thanks to the collection of planets gathering in Aries, sign of the spring equinox. This signals fresh starts and new beginnings for you as you will see a wish fulfilled on 20th. All you needed was a lucky break and this is when you will get it. The question is how to turn a lucky break into a spree, and that's where your wit and resourcefulness come in.

CANCER (June 20-July 21)
The stellium of planets in your solar midheaven show you breaking through the glass ceiling you've been stooped under. This energy will be powerful through April 19 and you can expect to make a lot of headway. However, you will have to take risks, cut ties, and maybe even burn some bridges along the way. Finding a way to be true to yourself without being false to others will be your particular balancing act.
---

LEO (July 22-Aug. 21)
You will want to make a point to think things through before making any big decisions — particularly on March 20 and March 22. These are the days when your feelings in the moment could run away with your better senses. Nothing is so urgent that it can't be re-examined after a good night's sleep and those time-outs will serve you well. Meanwhile be ready for a game-changing development on Friday. It will come out of left field.

VIRGO (Aug. 22-Sept. 21)
Opportunity comes texting on March 18. This is when you will receive an unexpected invite, offer, or bid. However there can be a "now you see it/now you don't" flavor to this kind of first-quarter Moon energy, so check with friends to see if it's legit. If it passes on muster on the 22nd then it's full steam ahead!
---

LIBRA (Sept. 22-Oct. 21)
You may not see yourself as the troublemaker this week, but girlfriends and in-laws will. This has everything to do with ruling planet Venus entering combative Aries on March 21. Everything you do will be seen as signs of a fight — even a frustrated sigh. Keep a low profile, diffuse tensions where you can, and you will emerge from this no worse for wear on April 15.

SCORPIO (Oct. 22-Nov. 20)
A heated situation gets hotter when Mars conjoins Uranus on the 22nd. This could be good for passion in the moment but what about afterwards? You don't want to light the fuse to an incendiary situation that will blow up in your face. Weigh words and actions carefully, because people will take you up on your ultimatums — even if you didn't really mean them.
---

SAGITTARIUS (Nov. 21-Dec. 20)
It looks like you are finally moving out of that holding pattern that you've been in for weeks. The gathering of planets in the adventurous sign of Aries on Wednesday and Thursday show that you are ready to pursue your heart's desire wherever it may lead. There are times when we need to commit to the reckless spirit in our lives and this is one of them. Anything is better than warming the bench.

CAPRICORN (Dec. 21-Jan. 18)
News that something's going to rock your world always makes you nervous. You like change, but not if it's too unpredictable. That said, the current collection of planets gathering in Aries will definitely usher in changes that will be both unexpected and galvanizing. Since there's nothing you can do to re-direct them, you might as well follow their lead and see where they take you. You might be pleasantly surprised.
---

AQUARIUS (Jan. 19-Feb. 17)
Just because you're abuzz with fresh ideas and new perspectives doesn't mean that the people around you have signed on. It's one thing for people to say that they want to do things differently; it's quite a different matter for them to follow through. Slow down to make sure that you are still on the same page with a friend or colleague or you could find that you turned right when they turned left on the 22nd.

PISCES (Feb. 18-March 19)
People will start holding your feet to the fire on Wednesday when the sun enters Aries. This wouldn't be the worst thing, because you often talk about the things you would do one day without doing them. Circumstances will take on a life of their own over the next four weeks and they will push you to act and act again. The end result is that you will make your dreams happen instead of just sleeping on them.
More horoscopes
Your weekly love horoscope
Your weekly career horoscope
Your annual love horoscope for 2013