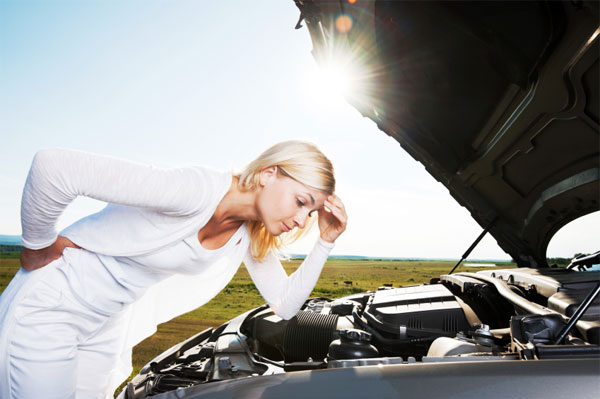 Juicy Lemon Law tips
When life gives you lemons, make lemonade. When your dealer gives you a lemon, all the sugar in the world isn't going to replace your defective vehicle. We asked lemon law expert Michael Sacks, director of communications and client services for the Lemon Law Firm of Kimmel & Silverman, what to do if you think your car is a lemon.
SheKnows: Can you explain the lemon law in layman's terms?
Michael Sacks: The lemon law is a consumer statute that provides relief for consumers who are driving a defective vehicle — one with an issue that affects the use, value and safety. On average, if your vehicle is in the shop three or more times for the same issue or out of service for an extended period of time within the first two years, you will most likely be entitled to some recourse either under the lemon law or the Federal Magnuson-Moss Warranty Act. Remedies could include a complete repurchase, a brand new car or a partial refund and continued ownership of your car. Remedies are based on the significance of the situation, when you first brought the matter to the dealer's attention and how many times you are back to an authorized manufacturer's dealership for repairs.
SK: Lemon law varies by state. What online resources do you recommend for a consumer who wants to understand the lemon law in their state?
MS: LemonLaw.com provides both a state-by-state lemon law summary guide and a lemon law lawyer directory to find someone in your state. We also keep an updated blog which outlines recent automobile defects and changes in statutes.
SK: If the dealer fails to repair a problem multiple times, should a consumer take their complaint directly to the manufacturer?
MS: Interesting question. If the manufacturer really cared about making things right, you would think they would be proactive if they saw that a consumer was back repeatedly for the same issue or out of service for a long period of time. But that is not quite the case most of the time.
SK: How costly is it to hire an attorney for a lemon law case?
MS: It is important to note that many state lemon laws provide fee-shifting provisions which offer cost-free legal representation. Basically, if the consumer prevails, the manufacturer must pay all attorney's fees and legal costs on top of what the client receives. This way, the consumer has an experienced lemon law attorney at their disposal and there is now an equal playing field. Certain firms, like ours, also offer the services of ASE-certified mechanics to inspect the car at no cost to the consumer. This ensures that the manufacturer will not take advantage of the consumer's lack of knowledge pertaining to their rights.
We also see dealers who make a trade look like a lemon law swap. It isn't until the consumer signs the new papers that they realize they may have been duped. It is important, therefore, to look into hiring a lawyer before going head to head with the car company just to make sure you have the protection you rightfully deserve. We have had many clients who got nowhere with the car company until our lawyers got involved, and then they received a buyback. Use the law and take advantage of the rights it affords you for free.
SK: At what point should a consumer consider seeking legal help for a potential lemon law vehicle?
MS: Once you are either back three or more times for the same issue, or the car is out of service for an extended period of time, you should certainly look into your rights. And make sure you keep every repair invoice. These papers provide pertinent information pertaining to the mileage in and mileage out, what you complained about and what was done to address your issue. Even if they say they cannot validate or duplicate the issue, make sure that you get an invoice. Keep these invoices in a safe place. Also, even if you do not fall under lemon law parameters, if you have a manufacturer's warranty and you are back in the shop repeatedly, reach out to a lawyer. You could be entitled to compensation under federal law.
Michael Sacks is an automotive consumer advocate, and for more than a dozen years has served as Director of Communications and Client Services for the Lemon Law Firm of Kimmel & Silverman (www.lemonlaw.com). He has appeared on numerous radio and television programs discussing drivers' rights. Kimmel & Silverman is the oldest and largest lemon law firm in the Northeast, providing cost-free representation to more than 75,000 consumers since 1991. The firm currently services consumers in 15 states. They also have been honored for their efforts by the American Bar Association, and their lawyers have been featured on Good Morning America, Extra, The CBS Early Show and Nightline.
Quick Tip:
Prefer not to hire a lawyer for your lemon law issue? Check out the Better Business Bureau's lemon law Dispute Resolution Program.
More automotive advice
Just in case: Extended warranty tips
What to do when you need a tow
Texting versus drinking: Which one hinders drivers more?