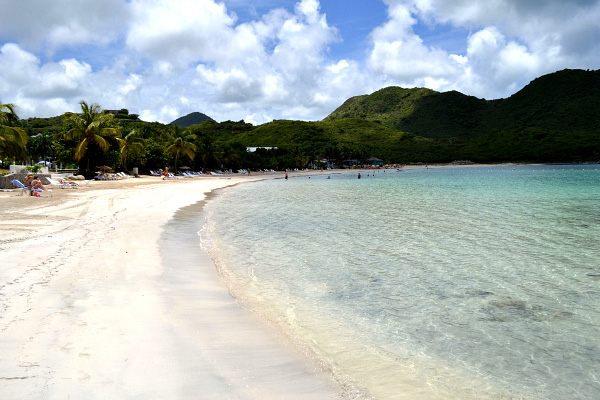 Environmentally friendly resorts
With the threat of global warming on everyone's mind, eco-tourism is becoming more and more popular, especially in big tourist areas like the Caribbean. If you crave a warm, beachy getaway but also want your trip to give back to Mother Earth, book a stay at one of these cozy, eco-friendly resorts.
Each of these resorts has the aqua blue water and white sandy beaches, lush tropical surroundings and all-inclusive catering you love from the Caribbean with a very low impact on the environment. From water-saving bathrooms and farm-to-table dining to solar powered suites and tents, you can vacation in luxury without leaving your environmentally aware conscience at home.
Hotel Mocking Bird Hill, Jamaica
The stunning eco-resort, Hotel Mocking Bird Hill, is perched 600 feet high on the hillside in Port Antonia, Jamaica. The resort has the perfect mix of lush, green tropical rainforest landscape and views of the double harbor. This small, 10-room hotel has a room option for any budget, including garden view rooms for $230 (in the off-season) to luxury suites for $530. Everything at this hilltop villa is eco, including the low-chlorine pool, which uses a solar powered pump to clean it. In addition, all of the oils and lotions used at the Wellness Centre are made from local herbs and products, and the food served at the al-fresco restaurant, Mille Fleurs, is locally sourced. While you are there, grab the free shuttle from the resort to the stunning Frenchman's Cove or go hiking in the adjacent Blue Mountains.
Concordia Eco-Resort, St. John, U.S. Virgin Islands
Located on the sprawling hillside of St. John, overlooking Salt Pond Bay, the stunning Concordia Eco-Resort offers sweeping views of the bright blue ocean and white sandy beaches. Stanley Selengut, who is a passionate environmentalist, runs the resort, which has taken the place of Maho Bay Camps. Concordia offers two unique types of accommodations. You can choose from an eco tent, which is a wood framed and soft-sided structure that offers guests a more intimate experience with the outdoors. The units are perched alongside the hills and offer aerial views of the ocean. Rates start at $125 per night. For a more traditional stay, Concordia also has eco suites that have kitchen efficiencies and solar hot water, which is powered by a photovoltaic system. Unlike the tents, these rooms have private bathrooms. Rates start at $165 a night. The resort also has a cafe, which serves Sunday brunch, breakfast, lunch and dinner.
CuisinArt Resort & Spa, Anguilla
If you can't sacrifice luxury for environmentally friendly lodging, book your vacation at CuisinArt in Anguilla and you won't have to. This gorgeous, Mediterranean inspired 93-room resort has a private beach, infinity pool, lush botanical gardens and a hydroponic farm. The farm and 18,000-square-foot greenhouse has a state-of-the-art, soil-free growing process, which provides food and flowers for the resort's cuisine and for their spa treatments. The drainage from the farm is then saved and used to water the resort's plants and trees. At least 90 percent of the produce served at the resort's six restaurants is grown on the farm. The rooms at the resort range from regular suites, which start at $200 a night, to a breathtaking penthouse, which is over 3,600 square feet with a private Jacuzzi and sundeck. Rates for that start at $2100 a night.
More getaways for environmentalists
Eco-friendly travel tips
How to spot an eco-friendly hotel
Eco-friendly and organic food vacations