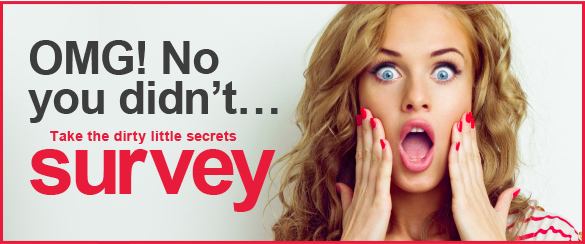 From white lies, daily routines, promiscuous hookups and beyond, we've all got a few secrets tucked away. Open up to sister SheKnows and enter to win $100.
Inhale... Now let it all out. Yes, all of it. This is spring cleaning for the soul.
We're kicking off our Spring Spectacular Issue with a look inside some of mankind's deepest, darkest, dirtiest little secrets. Have you ever lied to your significant other about your spending habits? Laughed so hard you peed? Blind copied the boss on an email to get someone else in trouble? Confess.
And to let you in on perhaps the dirtiest secret of all, we'll be sharing the anonymous survey results in our upcoming March issue so you can get the dirt on everyone else. What's not to love?