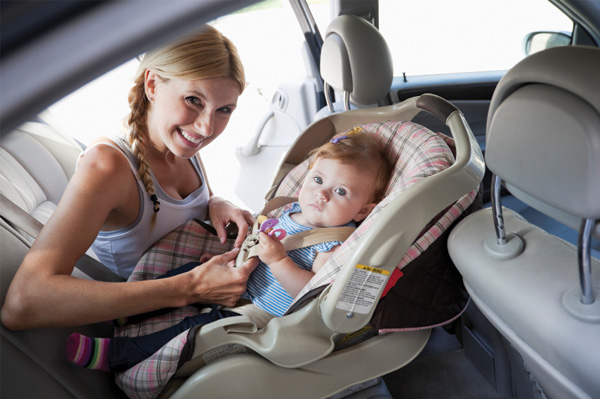 Travel safely with baby
Driving safely with a baby on board involves so much more than a properly fitting car seat. Sun shades, soft toys and soothing music are just a few of the things you'll need to keep baby safe (and Mommy sane)!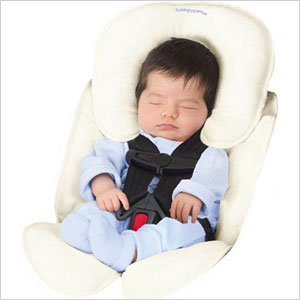 Car seat
Always make sure your baby's car seat fits properly. Get the guidelines for all ages and stages at safekids.org and take advantage of free car-seat installation clinics offered at local fire or police stations. Give your newborn the car seat support he needs with the Snuzzler — a machine-washable insert that fits into any car seat and props up baby's head when he slumbers. (Amazon, $13)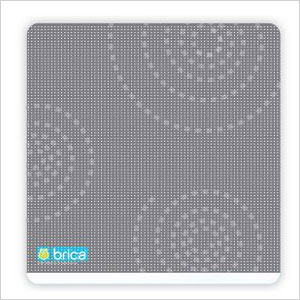 Sun shades
There's nothing worse than having a crying baby with the sun blazing in her face and being able to do nothing about it. If your car lacks tinted windows, block heat and glare with a static-cling window shade. The Stay-On Shade from Brica presses on easily and stays in place when the window is up or down. Avoid suction cup–mounted shades that can fall and injure a baby. (Amazon, $7)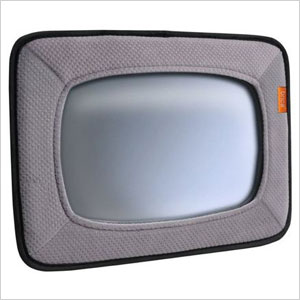 Baby-view mirror
A rear-mounted mirror lets you sneak a peek at baby to make sure all is well. Choose a soft mirror like this Baby in Sight Mirror from Brica to avoid the risks associated with a hard-edged mirror. (Diapers.com, $20)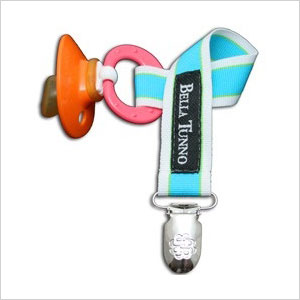 Pacifier clip
Forget fumbling around for a pacifier while driving. Keep your baby's binky within reach at all times with a pacifier clip like this stylish tether from Bella Tunno. (Itsy Bitsy Baby Store, $8)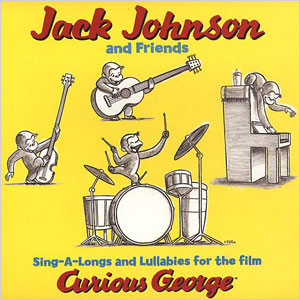 Soothing music
The right tunes can soothe even the fussiest baby. Choose music everyone can enjoy, like the Sing Along with Putumayo kids' CD (The Land of Nod, $15) or the much-loved CD Sing-A-Longs and Lullabies for the film Curious George. (The Land of Nod, $15)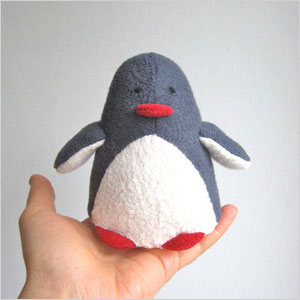 Car-safe toys
Skip hard and heavy toys that could injure baby. Choose soft, cuddly (and non-chokable) toys instead. We love this squishy organic cotton penguin, handcrafted by a mother in Denmark. (Etsy, $40)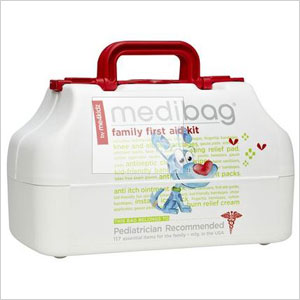 First aid kit
Stash a family first aid kit in your car and be prepared for boo-boos on the go. This Medibag kit includes kid-friendly bandages, ointment, tweezers and other first aid essentials. (me4kidz, $15)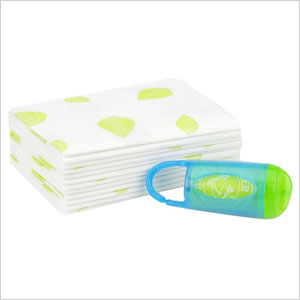 Changing gear
If you've ever experienced a blowout while on the road (and we're not talking about tires), you'll understand the importance of having a well-stocked diaper bag. This Munchkin On-The-Go Diaper Kit comes with disposable changing pads, a bag dispenser and 12 disposal bags (so you don't have to travel with stinkies on board). And remember — you can never have too many wipes. (BabiesRUs, $9)
Pull over for mealtime
Never try to nurse or feed baby in a moving vehicle. Pull over at feeding time to ensure baby can eat or drink safely. Make sure you have plenty of antibacterial wipes to clean up when soap and water aren't available.
Quick tip:
Planning a road trip? Plan to stop every half hour or so for feeding time, diaper changes and baby soothing.
More automotive tips
Ultimate trunk supply checklist
Green goddess: Best cars for eco-friendly gals
10 Things to consider when buying a new car